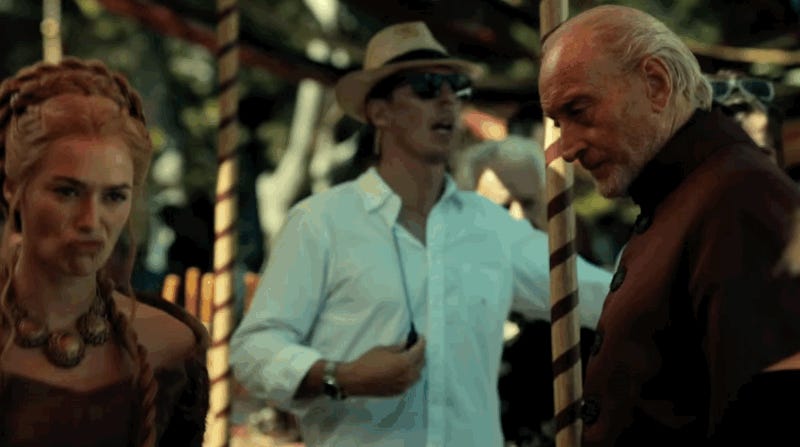 I'd like to ceremoniously welcome Ian McShane to the DGAF Club—for actors who are going to say exactly what's on their minds, even if fans, producers or suits don't appreciate it. He can join Daniel Craig and Robert Pattinson in the British chapter of the club.

According to Entertainment Weekly, Ian McShane has been cast in a mystery role. Let the speculation begin.
First NBC shoves Kings from its Sunday spot to Saturday night, and now they're holding off until June to air the final episodes, still on that terrible Saturday night spot. According to the trades, the show has been completely pulled until June 13, and will finish its run through July 25. This is a travesty. [THR Feed]
We've all been anxiously waiting for Kings to pick up the pace and leave its predictable beginnings behind. With one quick text-message, our cast went from soap stars to believable characters. Spoilers below.
Butterflies be damned - Kings shows us the damage God's hand can really do, when He's pissed off at Ian McShane. Also, the Ice Queen shows us all who's wearing the pants in this monarchy.