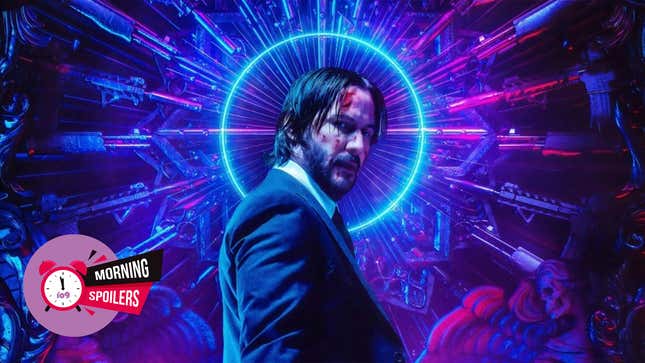 A new Stephen King story makes its way to the big screen. Star Colin Farell knows how many episodes he'll be wearing gobs of prosthetics for the Penguin TV series. Plus, meet the crew of the USS Titan-A, coming soon to Star Trek: Picard season three. Spoilers will be docking... now.
Hallmarks of an Action Scene with John Wick Director Chad Stahelski
---
Nobody Nothing Nowhere
Deadline reports Octavia Spencer, Joseph Gordon-Levitt, and Lucy Liu are attached to star in Nobody Nothing Nowhere, a "high-concept" sci-fi comedy from directors Rachel Wolther and Alex H. Fischer. The story is said to follow "Ruth, one of the Non-People— human-looking beings designed and trained for the sole purpose of filling in a realistic world for a bland guy named Dave, the only person that actually exists on Earth. Tired of serving as an extra in someone else's life, Ruth is ready to demand a life of her own."
---
Virtue
THR also has word Nikolaj Coster-Waldau and Romola Garai are attached to star in Virtue, a film about a "14th-century knight who vows to rescue a woman from a haunted forest" directed by Joanna Coates. "Set in England in 1350," Coster-Waldau will play Sir Peter, "a heroic knight, who after years abroad returns from war accompanied by his teenage son and companions at arms. They find a plague-ravaged homeland ruled by social unrest, superstition, and fear. After controversially preventing a witch from burning, Sir Peter vows to rescue Fraya (Garai), the latest villager to vanish into a haunted forest that the locals are terrified by, eager to re-establish his name and authority in the eyes of his people."
---
Billy Summers
THR additionally reports J.J. Abrams' Bad Robot has teamed with Leonardo DiCaprio's Appian Way for a film adaptation of Billy Summers, Stephen King's recent novel about a hitman posing as a novelist. Adapted for the screen by Ed Zwick and Marshall Herskovitz, the story follows the titular hitman, who is "looking to retire and takes one last highly lucrative job to feather his nest. The job requires him to embed himself in a quiet town, where he pretends to be an aspiring writer (he actually pours himself into the prose). He sets up in an office with a direct view of where hitman Joel Allen will be delivered to face trial for shooting two men during a poker game. Allen also has committed enough murders for some high-level mobsters to be scared the gunman will incriminate his former employers to lessen his sentence. Summers, a meticulous craftsman, becomes more and more cynical about the mobsters who've hired him, and his skepticism is well warranted as things go awry following the job's completion."
---
Scream VI
Scream VI reportedly runs 123 minutes long (with a 133-minute "3D Fan Event" version at Regal Cinemas), making it the longest film in the franchise to date.
---
John Wick: Chapter 4
In a new interview with Total Film (via Games Radar), Keanu Reeves stated John Wick: Chapter 4 "has the most action" of any film in the series, with a heavy emphasis on car chase sequences.
John Wick: Chapter 4 has the most action of any of the [John Wick] films, which is saying a lot. And it's more by a good margin. It's a big show.

John Wick: Chapter 4 was the hardest physical role I've ever had in my career so far. They really trained me up to be able to have what we call the toolbox. We took the car-driving to the next level, which I really enjoy. There's 180s, forward-into-reverse 180s, reverse into-forward 270s, drifting… So it was really fun to get a chance to learn those skills, and to play.
Meanwhile, Bloody-Disgusting has new photos of Rina Sawayama, Hiroyuki Sanada, Ian McShane, Bill Skarsgård, and Shamier Anderson as they appear in the film. Head over there for more.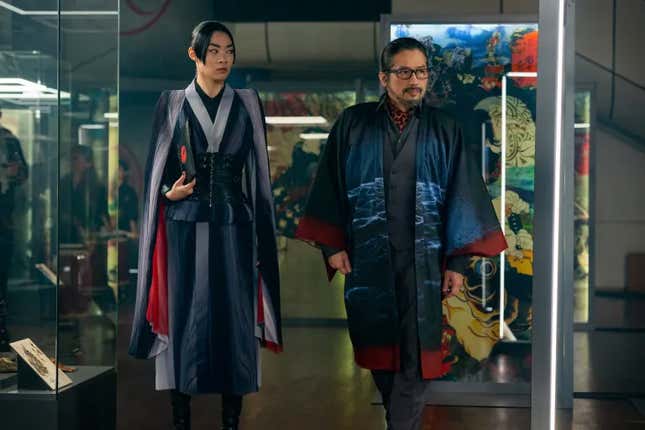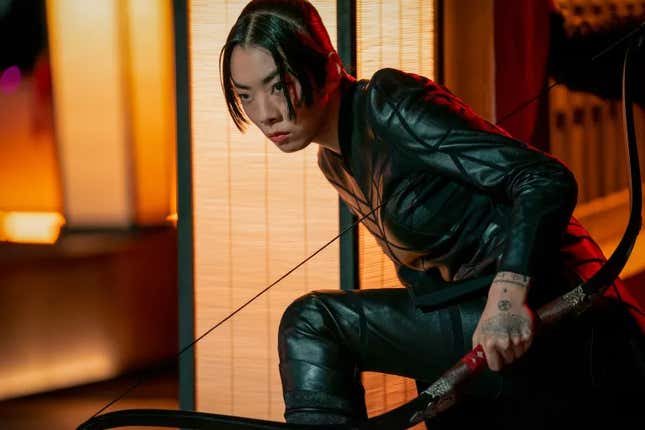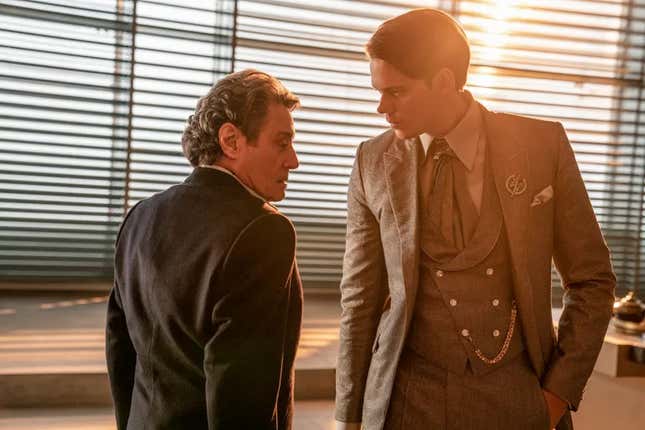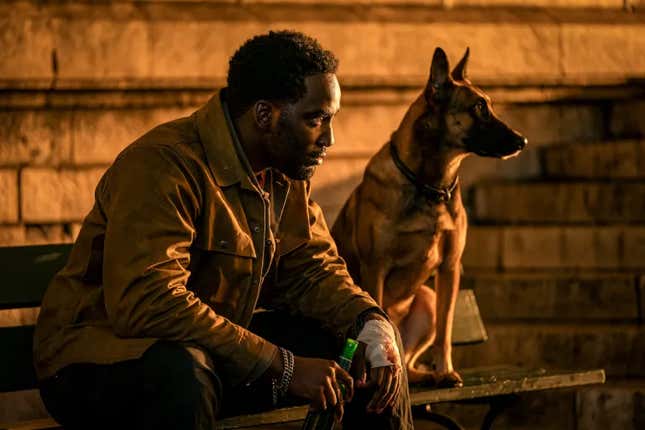 ---
The Super Mario Bros. Movie
Coming Soon also has a new poster for The Super Mario Bros. Movie.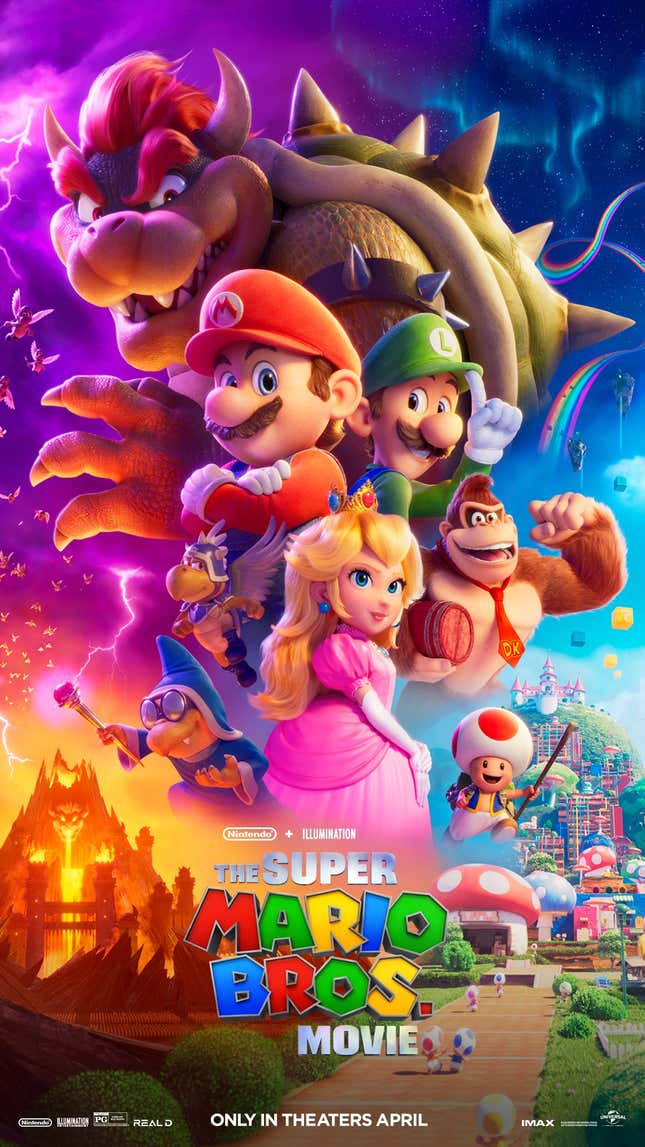 ---
The Outwaters
Cinedigm has released four spooky new character promos for the found footage horror movie, The Outwaters, coming to select theaters this Thursday.
---
Superman & Lois/Gotham Knights

James Gunn recently promised to Variety that Superman & Lois will continue for "one to two more seasons" at the CW since "everybody likes it."
It's a show everybody likes, so it's going to keep going for a little bit.
However, neither Gunn nor co-studio head Peter Safran offered a comment regarding the future of Gotham Knights.
---
The Penguin
Colin Farrell also confirmed to Variety that The Penguin will be an eight-episode miniseries that could potentially lead to a "second Penguin feature" if "the audience goes for it."
It's going to be an eight-part thing. Around Oz's rise to power, filling that power vacuum created when Falcone was killed. Matt's idea was to have the Penguin show begin about a week after the end of the Batman film. And if it works, if the trajectory is interesting, and the audience goes for it, and we do our jobs right, the second Penguin feature will pick up where the HBO show will end.
---
Kung Fu
It's election night in the synopsis for "The Scepter," the February 22 episode of Kung Fu.
ELECTION NIGHT — With time running out, Nicky (Olivia Liang) is forced to confront Bo (guest star Ben Levin) to get information on Xiao's whereabouts before it's too late. Mei-Li (Kheng Hua Tan) clashes with Carrie (guest star Kim Rhodes) at Harmony Dumplings, and Jin (Tzi Ma) makes a surprising decision that could affect the outcome of the election. Shannon Dang, Jon Prasida, Gavin Stenhouse, Yvonne Chapman, Vanessa Kai, Tony Chung and JB Tadena also star. David Grossman directed the episode written by Angela Trevino (#311). Original airdate 2/22/2023.
[KSiteTV]
---
The Flash
Barry develops a new theory about his rogues' gallery in the synopsis for "Rogues of War," the February 22 episode of The Flash.
ON THE MOVE - Barry (Grant Gustin) and Iris (Candice Patton) start to put together the pieces of what's happening in Central City and believe they know what the Rogues are after. Team Flash works together and recruits some unlikely allies to help, and the plan does not go as Team Flash expects. Meanwhile, Allegra (Kayla Compton) does her best to avoid having a conversation with Chester (Brandon McKnight). Brenton Spencer directed the episode with story by Sam Chalsen and written by Jeff Hersch & Jess Carson (#903). Original airdate 2/22/2023.
---
Star Trek: Picard
Finally, Terry Matalas introduced the bridge crew of the USS Titan-A on Twitter.
---
Want more io9 news? Check out when to expect the latest Marvel, Star Wars, and Star Trek releases, what's next for the DC Universe on film and TV, and everything you need to know about the future of Doctor Who.