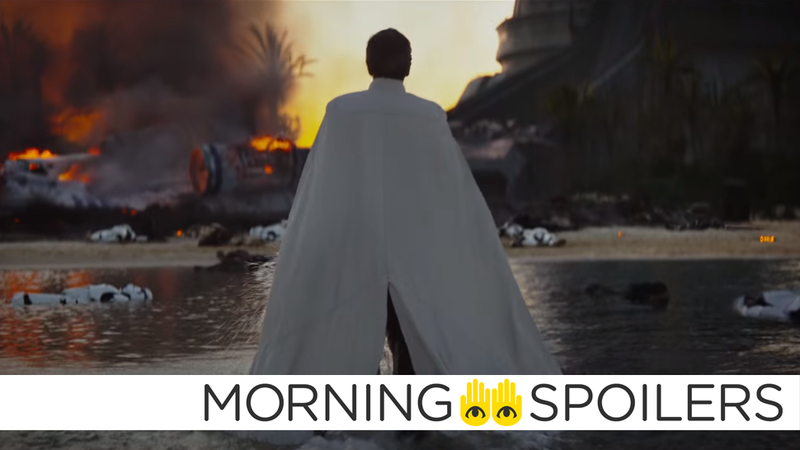 Marvel may have the cinematic rights back to one of its oldest characters. Bryan Singer thinks Mystique could get her own X-Men spinoff movie. Hayley Atwell reveals what might have come from a third season of Agent Carter. Plus, a new clip from Preacher, and Captain Marvel director rumors. Spoilers Now!

You've heard the argument that male superheroes are sexualized simply because they are often bare-chested. But a man taking off his shirt doesn't make him a sex object. It's actually rare to find examples of male superheroes who truly are sexualized the way women are in comics. Here are ten examples.
When it comes to supervillain class, nobody beats the Fantastic Four's arch-nemesis Doctor Doom. But despite his impervious metal suit and weapons-grade haughtiness, Doom has been knocked down a peg more times than he'd like to admit. Here are 10 of the Latverian dictator-for-life's most embarrassing moments — they…
With The Avengers hitting theaters this summer, audiences are eagerly anticipating a chiseled parade of superhuman beefcake saving the world, not unlike if the Chippendales were conscripted as U.N. Peacekeepers. But did you know that Marvel Comics actually rated The Avengers according to hotness two decades ago?
You may remember Kevin Wada and Max Wittert's haute couture remixes of the X-Men's superheroing outfits. The artists have now drafted a new batch of mutant apparel that ranges from Chamber's plasma frock to Cyclops' quartz slab sunglasses to Namor's winged anklets. Which, to be perfectly honest, I would wear the…
Spoiler revelations! There's a fresh look at James Cameron's weird Avatar, plus Cameron Diaz talks Green Hornet. And Caprica set pics! Fringe alternate-universe details! A FlashForward trailer reveals all. Plus Sub-Mariner, Legion, Twilight, Imaginarium Of Doctor Parnassus, V and Stargate.
Jason Statham, who seems to have made a career out of kicking down doors, screaming, and shooting people, took a meeting with Marvel as part of an audition process for Namor, The Sub-Mariner. We'll pause while you process that for a bit. Just imagine the smooth-headed, Cockney-slinging Statham as the Prince of the…