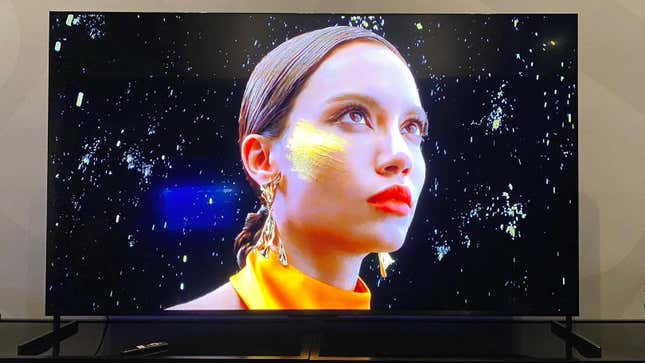 TCL started pushing out its lineup of 2023 TVs today, and while the price conscious brand is promising new models with better backlights, more dimming zones, and optional accompanying soundbars, the big news is around a brand reshuffle and some software-powered gaming features.
It's Magic: LG's Rollable OLED TV
TV branding is a bit of a mess right now, with even the best TVs rocking names like "Samsung Q70A QLED 4K." That's why TCL is reshuffling all of its TVs to fit under one of two brands: S Class, and Q Class. Like with the Xbox, the S Class is more entry level, whereas the Q Class is intended for power users and is where you'll find the biggest difference over prior models.

We've technically known about this brand reshuffling since CES earlier this year, but having gotten to see these TVs at a closed press meeting, I can certainly say that they're worth considering now that at least some of them are publicly available. The venue was pretty dark and the content was very curated, but all were bright and vivid. Pricing is typically where TCL makes the strongest case for itself, and the new sets are likely to be a good deal compared to those from more expensive, better known brands like Samsung and LG. Each class has three models.
The S Class' S2 is the most basic of the bunch, and reads a bit like a relic, topping out at 720p and 32 inches. The S3 bumps you up to 1080p with some light HDR capabilities (HDR 10 & HLG) and a max size of 43 inches. The S4 is the most advanced of the budget line and will give you a full 4K picture, Dolby Vision, MEMC frame insertion (motion smoothing, which isn't great for all content but will work well for sports, hence TCL's NFL partnership). There's also support for virtual surround including Dolby atmos and DTS Virtual X, and the max size goes up to 85 inches. Each S Class TV uses an LED panel, but comes with some kind of smart TV software (Roku on the S2 and your choice of Roku or Google TV on the S3 and S4.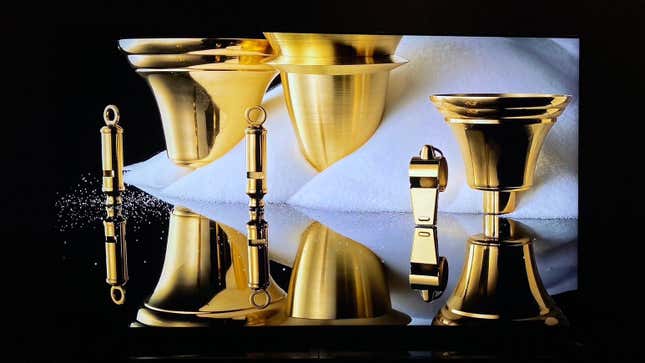 The Q Class is where you'll get more advanced display technology including QLED (quantum dot) and mini-LED. It's also debuting TCL's "game accelerator" software, which uses software to sacrifice resolution in favor of a doubled refresh rate, allowing 4K panels to play games more smoothly at 1440p.
Starting off the Q Class is the Q6, which has everything the S4 does, plus game accelerator 120, which lets it play at a max of either 4K @ 60 fps or 1440p @ 120 fps. It's also got VRR capabilities (which matches your TV's refresh rate with your console's frame rate to avoid screen tearing), which the rest of the Q Class shares.
The Q7 bumps game accelerator up to "game accelerator 240," which means you can play games at either a max 4K @ 120 fps or a max 1440p @ 240 fps. There's also an advertised 200+ dimming zones and 1,000 nits of peak brightness, plus Dolby Vision iq, which uses an in-room light sensor to adjust brightness.

The QM8 keeps all of that but swaps the display tech over from QLED to the slightly more advanced mini-LED, which means smaller backlights and better contrast. Dimming zones shoot up to 2,300+ and peak brightness doubles to a purported 2,000. There's also Wifi 6, and sizing ranges from 65 inches to 98 inches. I got to see the QM8 in action next to a Samsung QN85C OLED TV, and while the latter occasionally produced more natural contrast, the brightness and saturation on the QM8 generally gave a more gripping picture and made small details easier to notice.

Unlike on the S Class, smart TV software on the Q Class sets is limited solely to Google TV.
The S4 is available now for a starting price of $279. The Q6, Q7, and QM7 are also available now, and start at $500, $750, and $1,700 respectively. While four figures for the most premium model certainly isn't cheap, given that Sony TVs often start for at least $200 more, it's worth making sure you're not paying extra just for a brand name when shopping.