You may have some other associations with Brian Austin Green, but to us he's the electrifying presence who helped keep us obsessed with Terminator: The Sarah Connor Chronicles. And now he's joining the cast of the spinoff-bound Smallville. Spoilers below.
BAG will be playing the role of Metallo, the cyborg villain with the heart of Kryptonite — and yes, people have already noted the irony that he's gone from fighting cyborgs to becoming one himself. He'll appear in at least the first two episodes of the season. The show still hasn't cast the long-awaited General Zod, which may mean Metallo has a bigger role than Zod, or just that Metallo shows up first, as a sort of evil appetizer.
(Insert all-purpose rant about the unfairness of this show being on the air, in its 500th season, when T:SCC was cut off in its prime.)
In any case, with Derek Reese on board, Smallville is starting to sound a little intriguing for the first time in ages. Here's hoping BAG gets to bring half the tortured intensity to Metallo that he put into Derek.
In other news, EW is reporting that this next season really may be Smallville's last, and the CW is talking about creating a spin-off for the show, as a way of extending it. (The same reasoning, I guess, which gave us that abortive "Dick Grayson before he was Robin" show.) Who do you think could support a spin-off? The show's version of the Justice League? Green Arrow/Oliver Queen? Or maybe Kara? Or some new character?
G/O Media may get a commission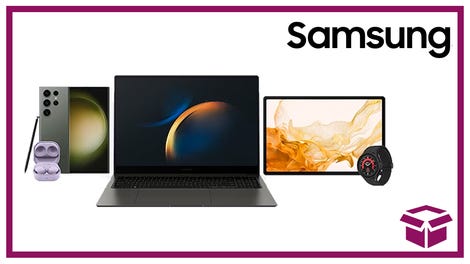 24 hour deals
Discover Samsung - Daily Deal