China is a big place, and not everyone can easily get to the zoo. To solve the problem, the Beijing Zoo went virtual.
It's an interesting approach to the stated mission of most zoos, which is to educate the public and to promote awareness of conservation-related issues. If the public can't come to the zoo, can you bring the zoo to the public? The Beijing Zoo thinks so, so they outfitted six of their enclosures with cameras. It's not a new approach, by any means. Think of the National Zoo's popular Panda Cam. The idea for a "virtual zoo" has been around for at least a decade if not longer, though this may be among the first attempts to create a unique online experience, de-coupled from the zoo itself. (As of this writing, the online zoo appears to be running archived footage from earlier this month. It isn't clear when it will revert to a live feed.)
At first glance, the virtual zoo appears to have been successful: on June 1, the website saw some three million visitors. That's roughly half of the zoo's annual attendance.
Internet users in Beijing accounted for just under 14 percent of website visitors, which suggests that the zoo was successful in attracting traffic from farther away. More than 80 percent of users were adults, and the most popular animals were penguins and pandas. The zoo also had elephants, alpacas, ring-tailed lemurs, and giraffes on virtual display.
China Daily reports:
Since most of the big zoos are in large cities like Beijing and Shanghai some people, especially children, in remote rural areas can hardly visit them and enjoy seeing wild and rare animals. The Beijing zoo-Baidu joint venture is important because it can make such people enjoy the sights and sounds of a zoo while sitting at home.

It is hoped that the "online zoo" will fulfill certain social and environmental functions and help people to understand the importance of protecting wild and rare animals. It is also hoped that the novel idea of an "online zoo" will yield economic benefits and help promote more such healthy cooperation in the future.

By setting up more online zoos in China, the authorities will help spread the message of conservation faster and more effectively among the public.
G/O Media may get a commission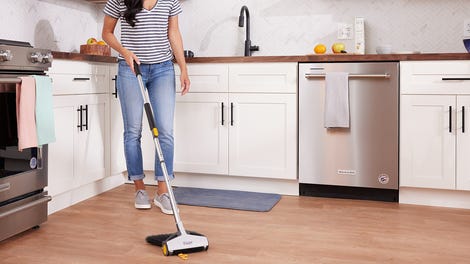 BOGO 50% Off
Flippr - BOGO 50% Off
Whether visitors to the online zoo actually learned anything, or are more likely to contribute meaningfully to conservation efforts is still an open question.
"Unlike coffee pots, zoo animals move around, which together with software glitches and weather issues can make live webcam operations a challenging and even frustrating experience," write researchers Gary Dodson and Cory Murphy in the journal Zoo Biology. They point out that making video feeds available online - many zoo enclosures already have closed-circuit cameras installed for security - would also be a boon for citizen science, as folks could collect behavioral data while watching the video streams. Virtual zoos probably won't entirely replace brick-and-mortar institutions - not entirely - but they could become valuable additions to the scientific, educational, and marketing efforts already in place at many zoos and aquaria.