Does anyone use their smartphones as phones anymore? Faux pas, dude. Text me! Send an e-mail. Heck, you know you can even IM me, right? Oh but you don't know what the best Instant Messaging app on iOS or Android is. That's okay. Here you go.
iOS
Meebo

It's very possibly the best straightforward IM app on the iPhone. Not only does it support every IM service from here to the sun—AIM, Google Talk, Facebook, Yahoo, MSN—it also has an impressive list of smaller networks that your weird group of friends might partake in. The UI is deliciously clean with neat gestures like swiping to switch between conversations and a slick preview of your chats in the buddy list view. There's also a searchable chat history on your phone or through Meebo.com and great push notifications too. The only thing that sucks about Meebo is there isn't an iPad version but if you're looking for an IM app through and through, start with Meebo. The distracting bells and whistles of other IM apps don't apply here. Free, iPhone.
imo instant messenger

G/O Media may get a commission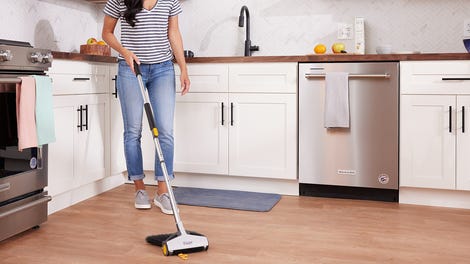 BOGO 50% Off
Flippr - BOGO 50% Off
It's one of my favorite IM apps on the iPhone and my go to IM app for the iPad. Imo supports all the IM protocols that a normal person would use (AIM, Google Talk, Facebook, etc.) and handles your chats in a nice tabbed interface that's dead easy to navigate. You can send picture IMs, attach videos and even send voice IMs (like a walkie talkie of sorts). Push notifications work for 72 hours after you close the app and there's a fully searchable chat history. It's polished, light, and quick. Free, iPhone
BeeJive IM

A seriously excellent IM app that elegantly uses the small space of an iPhone to its advantage. No other IM app is nearly as creative, Beejive's transparent overlay text bubble doesn't typically fit within the iPhone's UI but it works—you can see the conversation while typing without losing the flow of YOUR message. Beejive also throws in push notifications for SEVEN days and supports the usual slew of protocols. If price was no object, I'd rate it the best IM app on the iPhone but it costs 10 bucks on the iPhone and 10 bucks on the iPad (not universal). $10, iPhone.
OTHERS TESTED:

eBuddy: A wildly popular IM app that I find more solid than spectacular. It has all the features and all the different protocols but the app only supports 12 hours of push notifications and I find the backgrounds distracting.
IM+: A really solid IM app that has neat features like the ability to locate your friends on a map.
Verbs: G-g-g-gorgeous GORGEOUS IM app that fits seamlessly within the iPhone UI. Only supports AIM, Google Talk, Facebook and AIM though. Also costs a buck.
iMessage: Does this even count? You have no choice but to use it, anyway.
---
Android
Imo

IMO connects to absolutely everything. AIM, Jabber, Facebook, Google Talk, MSN, MySpace, Skype, Yahoo—if it's messaging instantly somewhere in the world, it's doing it here. It's easy to use, looks great, and saves your chat logs to Imo's servers. It also has a great interface, allowing you to create favorites or shortcuts so you can slip in and out of it quickly. Free, Android.
IM+

IM+ is another all-in-one chat app, but it doesn't feel nearly as complete as Imo. It occasionally hangs when logging into multiple services—noticeably longer than other apps—and it's not quite as pretty, but it's definitely well designed, and has a nice one-window interface that lets you access any communication from one screen. It's available as a free app, but the premium Pro version costs a pretty lame $10. Free/$10, Android.
Google Talk

Google Talk is an awesome, well-designed IM and video chat client. It doesn't connect to as many chat services as the other apps, but for most of us, just Google and AIM are going to cover the vast majority of our chat needs. Free, Android
OTHERS TESTED:

Meebo: Meebo for Android isn't quite as good as its iOS counterpart but it's still good enough to warrant a look.
Trillian: Trillian has a bunch of pretty good features, like tabbed chat, a nice design, and cloud syncing.
Fring: Fring is probably most useful for its voice and video calling, but it's a more than serviceable chat client that's integrated with your phonebook.