"I have to be careful," said Rogue One co-writer Tony Gilroy. "I don't know what the statute of limitations is. I've never done an interview about Rogue [One], ever." Until now.
Officially, Gilroy, an Oscar-nominated writer and director, is only credited with co-writing the number one film of 2016, Rogue One: A Star Wars Story. However, almost everyone knows the truth of the situation. He wasn't just a writer; Gilroy was called in late in the process to lead an extensive set of reshoots that reshaped the entire movie. He hasn't talked about his work on the film since its release but, during an interview on The Moment with Brian Koppelman podcast, he finally offered up a few details.
The conversation (which you can listen to starting at around 46 minutes at this link) began when Gilroy innocently brought up Rogue One to answer a question about theme, which led to a discussion of the film. Gilroy was very careful not to directly confirm the host's (and everyone's) assumption about how large his role was on the film, but he still had plenty to say.
"You'll understand this better than anything else and I know you have a lot of geeks [who listen]. I came in after the director's cut. I have a screenplay credit, in the arbitration, that was easily won," said Gilroy.
To explain: By the time a director has finished his or her first cut of a film, the screenplay should have been more or less set in stone for quite some time—especially in regards to its authorship. So to get an "easily won" screenplay credit at that late stage means significant changes were made. Changes that, Gilroy admits, he was easily able to make because he really doesn't care about Star Wars.
G/O Media may get a commission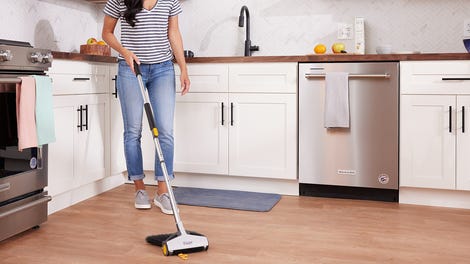 BOGO 50% Off
Flippr - BOGO 50% Off
"That was my super power," he said. "I've never been interested in Star Wars, ever. So I had no reverence for it whatsoever. I was unafraid about that. And they were in such a swamp… they were in so much terrible, terrible, trouble that all you could do was improve their position."
Gilroy told Koppelman he saw a "purity" that the early version of the film was lacking.
"If you look at Rogue, all the difficulty with Rogue, all the confusion of it… and all the mess, and in the end when you get in there, it's actually very, very simple to solve," Gilroy said. "Because you sort of go, 'Oh this is a movie where, folks, just look—everyone is going to die.' So it's a movie about sacrifice... It's all a question about why are all these people going to sacrifice [themselves] and you need to motivate them with a purity throughout the way."
He did it through what are believed to be extensive, and expensive, reshoots, which molded Rogue One into the hit movie that fans now enjoy. For making that happen, Gilroy gives full credit to Disney and its executives.

"The gumption, the balls of Disney and Bob Iger and the people there to gamble on what they gambled on is astonishing," Gilroy said. "It was just a mess and fear."
Gilroy has more to say about his time making Rogue One in The Moment with Brian Koppelman podcast, although the entire interview with the filmmaker is well worth a listen. Check it out here.
[The Moment via Hollywood Reporter]