The "shared universe" is one of the mainstays of science fiction. It's what happens when a number of characters from a wide range of texts — whether books, comic books, or movies — co-exist under the umbrella of one company, and wind up sharing a fictional world too. Many of us grew up with the shared universes of Marvel and DC superhero comics, where Superman and Batman could team up — or the Avengers could be formed. But Americans didn't invent the concept: Germans did.
Avengers art by Jim Cheung

The Beginnings
As I mentioned in my article on the history of the crossover, the meeting between two or more characters from discrete texts is nearly as old as human history. Since at least the time of the Greek myths, if not the Sumerians (the Epic of Gilgamesh, with its meeting between Gilgamesh and Enkidu, has all the hallmarks of a Jason and the Argonauts-style combination of pre-existing myths), authors have been bringing together pre-existing characters.
But the advent of mass-market publishing and specialty magazines in the 19th century created a new kind of crossover, one that did not involve characters from myth or folklore but from regularly-appearing periodicals or books. French authors, including example of Honoré de Balzac, Alexandre Dumas père, Emile Zola, and Jules Verne began writing crossovers between their own characters, and creating ongoing fictional shared universes in their own novels. Periodical publishers began bringing out heroes on a regularly-appearing basis in the 1850s in Britain (with the casebook detectives) and in the 1860s in the United States (with dime novel detectives and cowboys), and authors began having their own recurring heroes from different dime novels team up in the 1880s. However, the corporate shared universe would only appear in the 20th century, after the rise of the corporate hero.
G/O Media may get a commission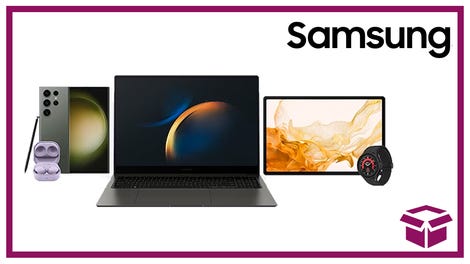 24 hour deals
Discover Samsung - Daily Deal
Corporate Heroes and Corporate Universes

There were a number of recurring heroes in the dime novels: Deadwood Dick, Old Cap. Collier, Old King Brady, and Old Sleuth among them. What these recurring characters had in common was that, although their rights were owned by their publishers (Beadle & Adams, Norman L. Munro, Frank Tousey, Street & Smith, etc.), each character was entirely or largely controlled by their creator. Occasional fill-ins were penned by other authors, but those were the minor exceptions.
It wasn't until Ormond G. Smith and John Russell Coryell's detective Nick Carter, who debuted in 1886, that this changed. Smith, son of one of the founders of Street & Smith, gave Coryell the outline for the first Nick Carter story, which Coryell expanded upon. Coryell wrote three more stories about Carter and turned to other characters and genres, so Street and Smith enlisted other writers to begin writing Nick Carter stories. Carter proved to be so popular as a character that the demand for him soon outstripped the ability of four writers to provide Carter stories. Over the next 15 years, approximately thirty authors would write Nick Carter stories, and before Carter ceased appearing in magazines, in 1949, over sixty writers would produce over 4000 Nick Carter stories. One writer, Frederic van Rensselaer Dey, would be responsible for the stories of Carter's golden age (1891-1895, 1904-1913), but Dey was always only one of several writers producing Carter stories, and Nick Carter was ultimately Street & Smith's hero rather than Smith and Coryell's or Dey's. Nick Carter was the first corporate hero.
With Carter the model for recurring characters, heroes changed. When British publisher Amalgamated Press brought out Sexton Blake in 1893, they imitated Street and Smith with a similar number of writers and similar success.
Carter and Blake are relevant here because they not only provided the models for the corporate hero but also for the corporate shared universe, the universe of fictional characters which critic John Clute called sharecropped. He elaborated that sharecropped tales included "a story or book which has been written on hire; that is, assigned to an author - who will not hold copyright in the piece that s/he writes - by a franchiser or the copyright owner of the concept being developed."
A Universe In One Magazine

Over the next thirty years the Carter/Blake model was the dominant one for American and British shared fictional universes. In both countries similar patterns took place: authors would take advantage of the huge demand for stories about Carter and Blake by using the Carter/Blake universe to their own advantage. Writers would either introduce a character in one magazine and then feature him in a Carter/Blake story, or would introduce a new character in a Carter/Blake story as a way to heighten audience interest in and demand for that character. For a number of authors, this worked, and several spin-off characters gained series or even novels thanks to the interest garnered by an appearance in a Carter/Blake story. Thanks to the transitive nature of crossovers, each of these characters belonged to the Carter universe or the Blake universe.
This universe expansion was entirely the doing of individual authors, as there were a number of editors and companies involved and there was no kind of editorial direction behind it. This was not the case with Wild West Weekly, which in 1929 began the first editorially-driven fictional shared universe. Wild West Weekly had begun as a dime novel in 1902 but switched over to the pulp format in August, 1927. In its dime novel incarnation Wild West Weekly was best known for Cornelius Shea's teenaged cowboy hero Young Wild West, who appeared in every issue between 1902 and 1915, but once Wild West Weekly switched to the pulp format it tripled in size and number of stories and began publishing numerous series characters.
Some of these characters were short-lived. Others lasted for ten years and hundreds of stories. These characters were written by a number of different authors, but throughout its pulp phase Wild West Weekly had only two editors: Ronald Oliphant (1927-1939) and John Burr (1939-1943). As is the case with comics, editorial influence is significant, and both editors exercised considerable influence on the contents of each issue, and created a continuity of tone and content unusual among the pulps.
So when several of the writers of Wild West Weekly began creating a kind of shared world within the pulp, by means of crossovers, it was done with editorial approval, if not editorial input.
The crossovers began in 1929, when Cleve Endicott's ranch owner Billy West tangled with Charles E. Barnes' Tom and Jerry Carter, the do-gooding Bar U Twins. Over the next fourteen years, West would meet Paul Powers' Texas Ranger Sonny Tabor, who would later be pursued by Ben Conlon's Arizona sheriff Pete Rice. Rice would help J. Allan Dunn's "ace range detective" Whistlin' Kid pursue a bad guy. The Whistlin' Kid and Dunn's Texas Ranger Sleepy Sloane would help Billy West. West and Sonny Tabor would pursue Hal Dunning's wandering gunfighter the White Wolf. And so on. Few of these crossovers would only take place once; most were repeated at least three times.
Each of these heroes existed in their own discrete universes, and apart from the crossovers no reference was made to the other heroes, but the constant crossovers cumulatively created a feeling of a shared universe. However, this shared universe existed solely within the pages of Wild West Weekly and was not imitated in any other Street & Smith pulps. The Wild West Weekly shared universe was anomalous within the American pulp industry, although it may have provided the impetus for the later shared universe of comic books. Wild West Weekly was a major Western pulp, which was a popular genre with the public and read by a number of comic book writers and editors. So while the influence of Wild West Weekly's shared universe on Timely Comics, Marvel Comics' 1940s predecessor, and DC can never be proven, it is probable.
The Germans did things much differently. The shared universe of the German pulps was industry-wide.
One Industry, One Universe
The German pulp and dime novel industry began in 1905 when publisher Adolf Eichler bought the translation rights to Street and Smith's popular dime novel series Buffalo Bill Stories and began publishing it in Germany as a weekly series. The German Buffalo Bill was an instant best-seller, and the following year Eichler bought the rights to Street and Smith's Nick Carter character, which in German translation was even more popular. By 1907 Germany was enjoying an explosion of pulps.
Crossovers appeared from the beginning. In 1906 Harry Strong's sailor Captain Fred Stürmer meets the fictional version of Buffalo Bill and later enters the subterranean world of Jules Verne's Journey to the Center of the Earth. In 1908 the detective John Wilson solves Nick Carter's murder; the same year Ethel King follows the personal advice of Sherlock Holmes and becomes a consulting detective; and the pirate Captain Morgan helps the Three Musketeers rescue the Man in the Iron Mask (a reference to Dumas' Le Vicomte de Bragelonne ou Dix ans plus tard). Holmes, E.W. Hornung's A.J. Raffles, and Maurice Leblanc's Arsène Lupin were common subjects for crossover stories.
Dozens of these kinds of crossovers took place over the next 30 years, enough so that they almost became a cliché. To a lesser degree, this was true in the other European countries during this time period. But what differentiated the German crossovers from those in other countries was the shared universe that they created.
Like the pulp industries in other countries, the German pulp industry went through boom-and-bust cycles. The 1907-1910 period was the first. It was during the third growth period, the years from 1919 to 1922, that the industry began a seemingly concerted effort to interlink their major properties together.
In 1919 Jürgen Peters der Schiffsjunge, a pulp about a 15-year-old sailor in the late 19th century, had been running for five years. The titular character had already had the usual crossovers: in 1917 Peters met the Curupuri of A. Conan Doyle's The Lost World, and in 1918 Peters followed the same path that Dr. Ferguson did in Jules Verne's Five Weeks in a Balloon. But in 1919 Jürgen Peters der Schiffsjunge did something new: it had Peters meet the New Robinson. The New Robinson, who had appeared in Ein Neuer Robinson #1-60 (1912-1913), was a German sailor shipwrecked in the South Pacific who encountered Medusas, Lost Race white Polynesians, and so on.
The Peters-New Robinson meeting was the first crossover between two German pulp characters. It was also a crossover between publishers: Jürgen Peters der Schiffsjunge was published by Mitteldeutsche Verlagsanstalt, and Ein Neuer Robinson by the Verlag Moderner Lektüre. Some German pulps, like Ein Neuer Robinson, were the product of one author (in this case, Heinz Waldau), while others, like Jürgen Peters, were written by numerous authors. But all the German pulps were heavily controlled by editors and publishers. Little went into the stories without being approved of first. This crossover, like the many which would follow, was done with the acquiescence, if not approval, of Jürgen Peters' editor and publisher.
What followed was a daisy chain of crossovers and linkages. The first wave took place from 1919 to 1924. Here's a sampling of the crossovers those years saw:
* The frontiersman Old Wawerly, a.k.a. New Leatherstocking, meets the Robinsons, the Old West version of the Swiss Family Robinson, in 1920.
* Killer vigilante and "Devil Machine" pilot Jim Buffalo teams up with gentleman thief Baronet Duncan in 1922.
* The New Robinson meets the German immigrant frontiersman Deerslayer in 1922.
* Will Morton, a Nick Carter-like consulting detective, meets Harry Piel, the fictionalized adventurer version of the movie star, in 1923.
* The Deerslayer meets both the Robinsons and the Noble Savage Winoga in 1923.
* The New Eccentric Club, a multinational group of gentlemen adventurers, meets the New Robinson in 1924.
* Cowboy adventurer Billy Jenkins (the fictionalized version of the real Billy Jenkins) teams up with cowboy and circus operator Hans Stosch-Sarrasani (his real-life sometimes employer) in 1924.
The mid-1920s slump in the German pulp industry — by 1926 the industry was publishing a third of the pulps it had published in 1923 — brought an end to these crossovers, but the late-1920s resurgence in pulp publishing created a second and even more recursive wave of crossovers.
The first major German science fiction dime novel starred space opera hero Captain Mors, the "air pirate." It ran from 1908-1911, was reprinted in Italy, Poland, and Russia, and was influential on a generation of German pulp writers. Wandering adventurer Frank Allan meets Captain Mors in 1929; teenaged submarine captain Jörn Farrow meets Mors in 1933; frontiersman, hunter, trapper, and agent of the Canadian secret police Alaska Jim meets Mors in 1935; and the vigilante aviators the Four Musketeers build their advanced aircraft from Mors' technology in 1935.
Perhaps influenced by the American hero pulps' concern with heroes having special origins, the German pulps began focusing on their heroes' origins, backgrounds, and families. In 1932 big game hunter Rolf Torring meets the father of Jörn Farrow and hears about Farrow's origin. In 1933, in the final issue of Olaf K. Abelsen's pulp, the wandering adventurer Abelsen inspires three men to fight crime; those three men become the Three Vigilantes of the pulp Die Drei von der Feme, which began after Abelsen's pulp ended. In 1934 long-running and extremely popular German consulting detective John Kling discovers that con man Georges Manolescu (the fictionalized version of the historical thief) was his ancestor. And in 1936 Rolf Torring meets the descendant of 18th century ship's captain Axel Holm.
Responding to the increasingly difficult marketplace of the mid-1930s, publishers went for team-ups between major characters, something that had been a relative rarity. Jörn Farrow and Rolf Torring were both popular, so in 1934 their publisher, the Neues Verlagshaus fur Volksliteratur, have Torring rescue a shipwrecked Farrow and his crew, and then have Farrow return the favor by defeating native rebels and saving Torring's life. Sun Koh, the Nazi Doc Savage and arguably the most popular character of the German pulp industry in the mid-1930s, meets Alaska-Jim in 1934 and fellow Nazi adventurer Jan Mayen in 1935, teaming up with all of them to forward Sun Koh's goal of raising Atlantis from the depths. And in 1937 Sherlock Holmesian consulting detective Tom Shark pursues but ultimately declines to apprehend Lord Lister, the enormously popular and long-running master thief.
These crossovers, which took place in pulps from all seventeen of Germany's largest pulp publishers, cumulatively created a shared universe. German pulp readers could not only see that their favorite heroes existed in the same universe as Sherlock Holmes or A.J. Raffles, but in the same universe as the other German pulp heroes. These crossovers did not happen as often as the crossovers of Marvel or DC, nor were there any German team books, but they regularly took place over a period of years and involved every major German pulp figure.
The viewpoint of a 21st century obsessed with violations of intellectual property might wonder what the rationale was for these crossovers. Decades after the fact, it is hard to answer definitely, but it seems likely that the German pulp publishers took the same approach as modern companies which subscribe to the philosophy of open source: that increasing the number of customers buying German pulps ultimately helped all pulp publishers, even if the new customers weren't immediately buying that publisher's other pulps.
Retcons And Reboots
The good times didn't last. In 1933, following the election which put the Nazis into power, the German government began pressuring the German publishers to make their magazines and heroes more properly German. Two years later, the government passed a strict preventative censorship law, requiring that all magazines be submitted to the government for approval before publication. The reaction of the publishers was grudgingly to go along with the government's demands. Some of the pulps became more overtly pro-Nazi, anti-Semitic, and anti-Communist, while others didn't mention Jews, Communists, gays, Slavs, or other enemies of the State. But in 1939, when World War Two began, a new law forced the publishers to change both the titles and the contents of their magazines, to make them more ideologically correct.
This resulted in remakes being applied to a number of characters and the cancellation of numerous pulps. The Canadian Alaska-Jim was changed to the German Sturmvögel; John Kling was changed to Hein Class, a patriotic German sailor; wandering adventurer Frank Faber was replaced with German policeman Fred Faber; and so on. Interestingly, remakes were not complete reboots of the characters. In nearly every case, in the early appearances of the new characters, references were made to those characters having taken part in adventures which their predecessors had taken part in.
So in 1935, Robby Ix, a Sherlock Holmesian German consulting detective, fought a Black Forest kobold. In 1936 Ix was deemed not pro-Nazi enough and was replaced by Robby King, a German consulting detective and Nazi Party member. In his eighth appearance King fights the same kobold, and both King and the kobold refer to their earlier fight. Alaska-Jim's replacement, Sturmvögel, fights the same "Opium Kings" that Alaska-Jim repeatedly fought, but the Kings describe their previous encounters as being with Sturmvögel, not Alaska-Jim. Robert Ramm, Billy Jenkins' replacement, has both Jenkins' friends and enemies. And so on. There were no more crossovers, but the constant referencing to previous adventures, and the repeated presentation of the idea that there had never been an Alaska-Jim, only a Sturmvögel, meant that the shared universe of the German pulps still existed, even if only theoretically.
As you can see, this means that the two activities most hated by modern comic book fans, the retcon and the reboot, are neither modern inventions nor the sole province of Marvel and DC.
What DC has recently done with its heroes and its universe, the Nazis did decades ago.