As calls for increased regulation on the all-consuming power of Google grow louder, the founder of the Opera browser is stepping into the fray. Jon von Tetzchner claims that Google has grown into a monopoly that's making life hell for his development team by using "anti-competitive practices" and making "unreasonable demands" for inclusion in its ad network.

With Opera, Tetzchner and his team created one of the earliest free web browsers and to this day it's the fifth most popular browser in the world. But fifth place doesn't mean a lot in a world dominated by Google. Chrome gobbles up 54 percent of the market and Opera is hanging onto just 4 percent of the pie. But these days, Tetzchner is focused on building the Vivaldi browser and he claims that Google has mysteriously given him a lot of trouble.
In a blog post, Tetzchner speaks warmly of the early days when Google was determined to not be evil. He says that Opera was the first browser to integrate Google search directly into its interface and for a time it was a wonderful partnership. But as the search giant grew beyond anyone's expectations, he says that Google began to expand and refused to play nice.
The first sign of trouble, according to Tetzchner, was when Google introduced its Docs suite of office applications that wouldn't work with the Opera browser. He says that this forced his company to hide its identity so that users could have access to the word processing software. This problem persists with Vivaldi, which is based on Google's own open-source Chromium project.
G/O Media may get a commission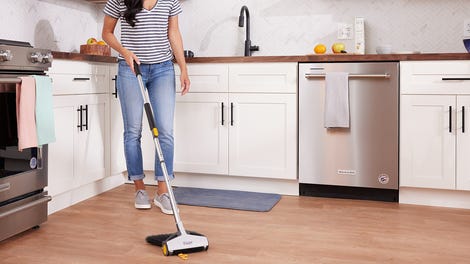 BOGO 50% Off
Flippr - BOGO 50% Off
While that sort of practice could be seen as fair game in the business world, Tetzchner says that he recently ran into a more problematic situation with Google. Vivaldi's account with the Google AdWords advertising network was mysteriously suspended just a few days after he gave an interview to Wired in which he was critical of the company's privacy practices. He writes:
When we reached out to Google to resolve the issue, we got a clarification masqueraded in the form of vague terms and conditions, some of which, they admitted themselves, were not a "hard" requirement. In exchange for being reinstated in Google's ad network, their in-house specialists dictated how we should arrange content on our own website and how we should communicate information to our users.
He claims it took about three months to resolve all of Google's "unreasonable demands," and he believes that its monopolistic tendencies have reached the point "where regulation is needed." He didn't outline what these specific demands were so we reached out for clarification. A Vivaldi spokesperson sent us the following explanation:
They asked us to add an end-user license agreement (EULA) to our website. Which we did – only to get another pushback. Now, Google was asking us to add EULA "within the frame of every download button." This, they later admitted, was not a "hard requirement" and yet somehow it was enough to keep our account suspended. They also asked us to add detailed information about uninstalling Vivaldi – a requirement they didn't have direct guidelines on in their help articles. Admitting to that, they wrote to us that they "rely on the advertisers to take responsibility when advertising with us, hence reading up on and following our policy guidelines." Fair point, if only these policies were clear and available – or if Google lead by example and added EULA "within the frame of every download button" on Chrome's landing pages. If that wasn't enough, it took them over a month to approve us as an "authoritative distribution site for free desktop software – Vivaldi."

The fact that their specialists are dictating how and where we should place our content on our own website is very difficult to fathom. They do not spell out their terms and conditions in the first place and is case by case which is strange.
Three months of work to get a company reinstated in an ad program does sound a bit outrageous—so outrageous that one would probably feel inclined to no longer do business with the company that gives its customers so many headaches. But Vivaldi really doesn't have a choice, Google controls 75.8 percent of the search ad market. To cut off Google means cutting off three-quarters of the web.

We've reached out to Google to see if it has a response to Tetzchner accusations and asked for clarification on the apparent demands it made of Vivaldi. So far, we have not received a reply.
Tetzchner's story comes amid a wave of testimonies that Google abuses its power to silence speech, influence policy, and crush competitors. As the company faces ever greater regulation in Europe, bipartisan sentiment is spreading in the US that Google may need to be broken up by the government. The horror stories are going to keep coming and Google needs to wake up to the fact that its time on top could come to a swift end if it's suddenly being co-managed by the FTC.
[Vivaldi]