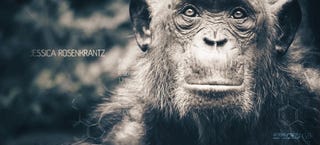 Watching the stunning opening titles of the FITC Toronto 2015—a conference for digital creators of all kinds—is like watching the life of the whole of humanity flash before your eyes. The video—created by motion graphics artist Will Reid—sums up human evolution in three minutes full of pure eye candy.
Will Reid is a video editor and motion graphics artist with a background in graphic design and photography. You can see his work on Vimeo and his personal website.
---
SPLOID SELECTS is a series where we feature the interesting short films we love. If you are a filmmaker with awesome short films you'd like to showcase, please drop me a line here.
---