Rick Baker is a master Hollywood effect artist, one who apparently really likes the Joker. A few years back, he dressed up most of his family as different versions of the Clown Prince of Crime. Now he's created a 3D iteration of Jack Napier for DC Collectibles who looks most unwell.

Revealed via The Hollywood Reporter, a new bust of the Joker, designed by Baker, will be out this Halloween. Baker says that DC came to him the idea of making a bespoke version of a character and he asked to do this version of Batman's archnemesis:
"When DC Collectibles approached me about this project, I told them I was interested, but wanted complete control of the design. I figured they wouldn't go for it, but to my surprise, they said 'OK.' I insisted that I would need a proper amount of time to create the bust and their answer was, 'Take whatever time you need.' I asked if I could choose the character and they said, 'Fine.' I told them I wanted to make a version of The Joker that's never been done before,' and they replied, 'Sounds great.' I then said, 'You guys are just too difficult,' and left. [Laughs] Seriously though, I didn't expect DC Collectibles to keep their promises, but they did. I had a blast sculpting my version of The Joker and exploring his twisted and demented personality."
The textures of the skin, veins showing through, those manic eyes... the level of detail on this thing is ridiculous. There's only 200 of these 22.5" busts being made so you'll want to be vigilant when it goes up for pre-order in October. The bust will be paired with a fiendish $1000 price tag.
G/O Media may get a commission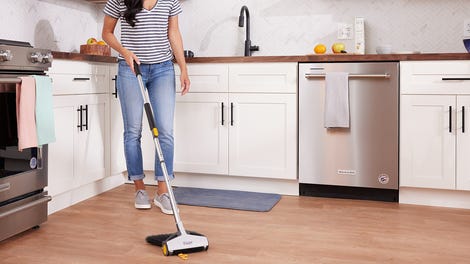 BOGO 50% Off
Flippr - BOGO 50% Off