America woke up to some frustrating news today. Charter, the fourth-largest cable company in America, wants to buy Time Warner Cable, the second-largest, as well as Bright House, the tenth-largest. If the deal goes through it's going to affect come 23 million internet customers directly. Not in a good way.

Major cable mergers like this one and, like the failed Comcast acquisition of Time Warner Cable, stand to further wreck the already terrible state of America's broadband.
Lack of Competition
As Quartz details in an excellent explainer, if Charter acquires Time Warner Cable and Bright House it would essentially control cable and internet in the eastern part of the country, as well as the massive market that is Los Angeles. The lack of competition between companies offering broadband is already affecting quality of service for consumers. And allowing three companies to become the second largest cable company in America will destroy enterpreneurialism as well. It will be almost impossible for startup internet service providers to compete.
Internet prices are increasingly steadily in the US, while speeds remain slow compared to other developed nations. There are few incentives for massive cable companies to upgrade infrastructure, since they're natural monopolies. And there are few incentives for upstarts to disrupt the dinosaurs, too: It's too expensive and politically difficult for a competitor to enter the market.

G/O Media may get a commission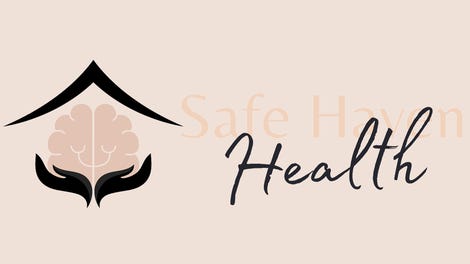 Addiction counseling
Safe Haven Health
For those reasons, it's possible this deal might not go through. Both the Federal Communications Commission (FCC) and the Department of Justice shot down the Comcast-TWC merger, in part because the mega-cable company would've controlled over 50% of the country's broadband market.
The Charter conglomerate would control less than that—but not much less. Mega-Comcast would've had 35 million customers versus Mega-Charter's 23 million. So far, the FCC's said little publicly about the proposed merger—three sentences to to be exact. Here's one of those sentences: "The Commission will look to see how American consumers would benefit if the deal were to be approved."
Thing is, consumers wouldn't benefit at all. The US already resembles a Voltron of telecom giants that fire high prices and bad service to millions of Americans, and we're not going to kill that monster unless we make it easier for smaller companies to compete.
Make Way for Broadband Startups
The FCC's moving in the right direction by overruling state laws that prevented municipal broadband networks from expanding, and President Obama's talked a lot about how and why we need to change the way America's internet works. This merger isn't the way. One more massive natural monopoly means more ammunition to shoot down the smaller competition and one more more war chest for paying lobbyists to defend the interest of big cable.
The plan will affect you directly if you're a customer of Charter, Time Warner Cable, or Bright House. We won't know the specific ramifications of the deal unless it's approved by the appropriate regulatory bodies and the new conglomerate figures out how it will combine its assets and services.
The deal would also affect everybody else, creating dueling monopolies. You might think this would possibly be a good thing, since at least Mega-Charter would give Comcast a run for its money, but that's not necessarily the case. Indeed, Comcast sounds excited about the acquisition. "This deal makes all the sense in the world," the company's CEO Brian L. Roberts said in a statement. "I would like to congratulate all the parties."
So picture the pear-shaped monopolist—let's call him Lord Comcast—leaning back in his chair and fingering a cigar. Next he pours a glass of brandy to toast his peer, who we'll call Lord Charter.
"The public be damned," he'd say. "The public be damned!"
---
Contact the author at adam@gizmodo.com.
Public PGP key
PGP fingerprint: 91CF B387 7B38 148C DDD6 38D2 6CBC 1E46 1DBF 22