If you've heard a rumbling sound recently, it's probably the tumultuous herald announcing that, oh god, San Diego Comic-Con is next week. That doesn't just mean new trailers, crazy cosplay, and wild panels, though; it means there will be so many cool and expensive toys you can try and get. Here's a few (dozen) of our favorites so far.

Marvel Studios First 10 Years Red Skull and Tesseract
(Hasbro, $60) This year is the 10th anniversary of Marvel Studios, and Hasbro is celebrating in style with a whole line of figures depicting characters from across the Marvel movie-verse. Red Skull is getting a standalone release in that line, but at Comic-Con this exclusive version features the character's trench coat from Captain America: The First Avenger and a 3.63-inch square light-up recreation of the Tesseract.
Rise of the Teenage Mutant Ninja Turtles Four-Pack
(Playmates, $30) There's a new animated take on the Turtles coming to Nick this year, and you can get your hands on the action figures early with this four-pack featuring the complete team and a bunch of accessories for them to use.
G/O Media may get a commission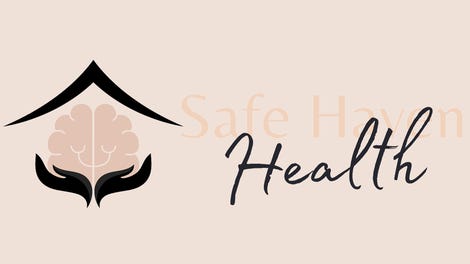 Addiction counseling
Safe Haven Health
Lego Aquaman, Solo: A Star Wars Story, and Ant-Man and the Wasp Sets
(Lego, $40 each) Lego will have three different buildable sets available at the con this year, representing its Star Wars, Marvel, and DC Superheroes lines. The Star Wars set features Han and Chewie with a buildable version of the Millennium Falcon cockpit as seen in Solo: A Star Wars story, while the Aquaman set is comics-inspired rather than movie-inspired, featuring Aquaman atop his noble seahorse steed. Finally, the Ant-Man and the Wasp set only features one minifigure of the Wasp—because the set is actually a buildable, plus-sized version of Ant-Man's head and shoulders, recreating the moment he rises out of the water to stop a ferry in the new movie.
Lego Cowboy Deadpool
(Lego, Online Lottery Only) Every year Lego brings some exclusive minifigures to the con that are super-hard to get, because you have to raffle for the mere chance to even get one, on top of lining up for ages. This year, they're being very cute with a Deadpool minifigure dressed like a cowboy—and his packaging mocks you about how collectible he's going to be.
Bumblebee Vol. 1 Retro Rock Garage
Putting a modern twist on Bumblebee's classic design, this retro-themed Transformers set features a 1977 Camaro that transforms into the titular hero—but it also features two Dinobots called Dairu and Uruaz, who were previously only available in Japan. Also, did I mention that the dinobots turn into little cassette tapes!? Adorable.
SH Figuarts Unmasked Red and Green Power Rangers
(Tamashii Nations, $60 each) A while ago Figuarts released highly-articulated figures based on the original Mighty Morphin team of Power Rangers (or, technically, the Kyoryu Sentai Zyuranger, but who are we to say?)—but these two new re-releases have extra heads to display them as the unmasked versions of Jason and Tommy, a fun bonus on top of the chance to get these hard-to-find figures.
Forces of Destiny Chewbacca and Porgs
(Hasbro, $50) Ah, god bless the creepy-looking Forces of Destiny Chewbacca. This sound-enhanced version of the galaxy's favorite wookiee has already been available in the main line of dolls based on the animated short series, but Hasbro knows how to make us want it all over again: add porgs. The SDCC exclusive version features not just two little adult porgs to go with Chewie, but a nest containing two monstrously adorable (and fluffy) porglets.
Star Trek Starship Legends Cloaked Romulan Bird of Prey
(Diamond Select, $70) The Romulan Bird of Prey is one of the most iconic ships of the original Star Trek, and this 12-inch-wide scale model of it depicts its deadliest feature—the infamous cloaking device—in action by casting the ship in clear plastic, save for the warbird design on the ship's underside, giving it a very cool if slightly impractical look.
Pretty Much Every Funko Pop You Could Imagine
(Funko, Various Prices) Count on Funko to just bring masses upon masses of little plastic figures to overwhelm Comic-Con! Seriously, there are just so many this year, this list would be three times as long if we listed them individually. A Dead Yamcha from Dragon Ball Z? Soldier: 76's best Overwatch skin? Game of Thrones' most commanding matriarch, Olenna Tyrell? A nearly headless Nick from Harry Potter, with most of his head close to falling off? Thor: Ragnarok director Taika Waititi himself!? All these, and a zillion more, are going to be there—if you want to see a complete list of everything revealed so far, the Unofficial SDCC blog has a pretty great round-up.
Defenders Rail Authority 5-Pack
(Hasbro, $125) This Marvel Legends set offers one of the first chances to get every member of Netflix's Defenders team in one cool set—with characters like Colleen Wing and Danny Rand appearing for the first time in figure form, and re-releases like Daredevil and Jessica Jones getting alternate looks and bonus accessories. But honestly, what sells it is the wonderful packaging, recreating a New York subway car for the team to hang out in... that hilariously leaves poor Iron Fist shunted in a corner alone while everyone else hangs out together.
Guillermo Del Toro Action Figure
(Neca, $40) Hey, why leave all the action figure goodness to superheroes and movie stars when you could give one to an Oscar-winning director? NECA's 8-inch take on the man behind The Shape of Water, Pan's Labyrinth, Pacific Rim, and more features Del Toro in a fabric overcoat and a very cool bonus accessory: a recreation of the macabre notebook the director kept during the creation of Pan's Labyrinth, right down to the concept art sketches he kept inside.
Steven Universe Plushes
(Zagwear, $25 each) After last week's crazy epic Stevenbomb, who doesn't want jumbo plushes of the three diamonds? Mad people, that's who. But Zagwear will also have a few more cute plushes based on Steven Universe available at the con, beyond Pink, Yellow, and Blue. Space pirate Lars? Peridot? Lion and Amethyst as Lion!? Hell, there's even a jumbo cookie cat that would look good enough to eat if it wasn't made of fluff.
Star Wars Black Series Bespin Han Solo and Mynock
(Hasbro, $35) With no upcoming movie to tease just yet, Hasbro's Black Series exclusive this year is a bit weird—it's Han Solo as he appears in Empire Strikes Back, a figure that's due to get a normal release in just a few months. So to make the SDCC version a bit more special, Hasbro has thrown in some fancy Millennium Falcon-themed packaging, a few new accessories like the breathing mask Han wears scouting out the inside of the space slug "cave," and... well, a Mynock. It's all pretty self-explanatory, really.
One:12 Punisher and Batman Beyond
(Mezco, $85 each) Mezo's line of fully articulated 1:12 scale figures is bringing some very fun additions to Comic-Con. First up is a new version of the company's take on the Punisher, a "Special Ops" version of Frank Castle that comes with three new heads (including a very sinister masked version) and a host of weaponry for him to handle. The next is a very intriguing choice for Mezco: a retro-eseque take on the slick futurist batsuit of Batman Beyond. Terry comes with two different masked heads, his pop-out bat wings, and a host of red-tinged batarangs to pose with, but the appeal here is getting to see such a stark and simple suit design get the Mezco revamp.
Star Trek: Discovery Lt. Saru Mini-Bust
(Gentle Giant, $100) There's still not a lot of Discovery merchandise around, so we'll happily take this gorgeous little statue of everyone's favorite Kelpian, Lt. Saru. Based on original production designs from the show, Saru can sit on your desk and panic about how every decision you make could end in death and disaster. Or just like, stare at you. He is a statue, after all.
Comic Color Batman v Superman Action Figures
(Beast Kingdom, $50 each) Beast Kingdom already had a series of Dynamic Action Hero toys for Batman v Superman, giving us the DC trinity as they appeared in the movie—but these very cool re-releases mash the designs of the film together with the classically bold comic book colors worn by Batman, Superman, and Wonder Woman. It works for some of the modern designs better than others (Superman in particular looks great with his iconic trunks), but it's a lovely mish-mash of the old and new nonetheless.
Infinity Gauntlet Marvel Tsum Tsum
(Jakks Pacific, $20) Disney's sausage shaped "Tsum Tsum" plushies have been melting people's hearts for a while now, but this little collectible set inspired by Marvel's classic comic book epic turns the adorable toys into a fighting force ready to fear the greatest of all foes: a sausage-shaped Thanos. He even has a light-up Infinity Gauntlet! Tremble at his sausage-y might!
Teenage Mutant Ninja Turtles Movie Four-Pack
(Neca, $125 as a set, $250 with Street Diorama) Not feeling Playmate's four-pack of the latest incarnation of the turtles? NECA have got you sorted with a pack of figures based on the team's lovely live-action appearance in the beloved TMNT 1990 movie. Each turtle comes with their weapons of choice and some alternate hands, and there are of course also four slices of pizza for them to enjoy. If you want to go all the way out, NECA's also offering a special bumper edition of the set that comes with the four figures and a gigantic city street diorama to pose them in.
Star Wars The Vintage Collection Doctor Aphra Comic Set
(Hasbro, $50) Marvel's beloved archaeologist/former best friend of Darth Vader Dr. Aphra is finally getting the action figure treatment, and she's bringing her terrifyingly sinister droid assassin buds BT-1 and Triple-Zero with her for this special set from Hasbro's revitalized wave of super-articulated 3.75-inch Star Wars figures. As well as a few accessories (mainly in the form of Aphra's blaster and bonus armaments to attach to BeeTee's head), the packaging itself is an extra callback to the classic Kenner three-pack style.
He-Man Laughing Prince Adam
(Super7, $35) Remember the music video of He-Man covering 4 Non Blondes that dominated the internet nearly a decade ago? Well, now it's been immortalized as an action figure, in all its pink glory. Aside from the fact it's literally an articulated meme, Prince Adam also comes with a bonus glittery power sword to wield as he laughs his way onto your shelf. In fact, demand for the figure was so popular, Super7 have started taking pre-orders online so you don't have to be at Comic-Con to get it.
Shokugan Super Mini-Pla Voltron Figure
(Bluefin, $70) Sure, Lego will have early access to its ginormous version of classic Voltron at the show, but if you're looking for a smaller giant robot that's a touch lighter on the wallet, the constructible Super Mini-Pla model kit of Voltron has you covered. Despite being tiny and built by your own, powerful hands, this Voltron is still articulated for plenty of posing, and can even break down into the component lions, too.
Hot Wheels Star Wars, Marvel, and DC Sets
(Mattel, $10 for Star Wars, $15 for Marvel, $20 for DC) Hot Wheels has not one, not two, but three cool little vehicular exclusives at the con this year. From The Last Jedi, there's a joyous, joyriding Porg captaining the Millennium Falcon, while for Marvel and DC there's some lovely retro comics cuts. The Marvel exclusive is a model of Thanos' infamous Thanoscopter from Spidey Super-Stories #39, while the DC exclusive leans a bit more seriously: celebrating Superman's 80th anniversary with a scale model of the iconic sedan Superman hoisted over his head on the famous cover of Action Comics #1.
This Golden Girls Four Girl Moon T-Shirt
(ABC, $20) I don't even know what to say here. But pick one up for me if you're in San Diego next week, why don't you?