In a wearable preamble to the gadget onslaught that will flood Berlin this week, Samsung's just outed its latest attempt to win over your wrist-puter heart. It's the Gear S2, an update to last year's Galaxy Gear S, which was just too weird to love.
Almost nothing is visually similar between the two watches—the Gear S was bulky and horizontal while the new S2 embraces a more circular existence—but both run Samsung's homemade OS Tizen. With Android Wear's recent news (seriously, it was announced this morning) that it'll also support iPhones, Tizen has some work to do, but the S2 does feature a few tricks never seen in a smartwatch before.
The Gear S2 will come in two looks, named the Gear S2 (first pic) and the Gear S2 Classic (second pic). The only difference being the first looks more modern—like the future on your wrist—whereas the second looks like a watch your grandpappy used to wear. That's where the differences end. The most unique trick on the S2 is a rotating bezel that we heard about back in May, which can do cool things like zoom, switch between menus, and bunches of other Tizen-specific gestures.
The watch comes in at 11.4mm thick with a 360x360 display. That's 302ppi for those not keeping track, which ties the 42mm Apple Watch as the most pixel dense display you can put on your wrist. Here's a look at the S2 in comparison to the (current) competition:
G/O Media may get a commission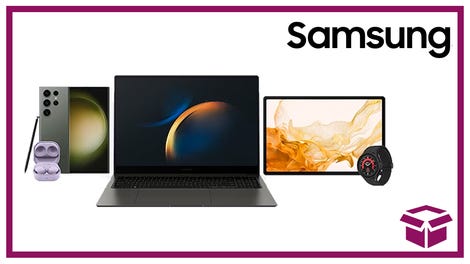 24 hour deals
Discover Samsung - Daily Deal
Click top left to enlarge. Keep in mind that both Motorola and ASUS are rumored to be releasing their next-generation smartwatches soon as well.
In addition to that neat little bezel trick, the S2 will also have a 3G option with a fancy new e-SIM so you can completely untether from your smartphone (if that's something you want). Unfortunately, it's a little bigger and bulkier than the other models because of the added internals. All S2 versions will also come with NFC for mobile payments, though interestingly missing MST the other half of Samsung's upcoming mobile payments service.
It's certainly an interesting device, but with a third-place OS that needs to something extraordinary to stand out from the competition, the Gear S2 doesn't seem to have much. It doesn't seem to feature Samsung's neat-o payment service, it's reported battery life is 2 to 3 days...not terrible, but not great, and it's certainly one of the more bulkier options out there. Of course, we won't know for sure until we get hands on with the S2 ourselves.
The Gear S2 will be available in a dark grey case with a dark grey band and a silver case with a white band. The Classic will have a black case with a leather band. Frustratingly, we have no idea what the price or availability for the smartwatch will be. That piece of information will most likely be one of Samsung's talking points in Berlin this week.