Guillermo del Toro's latest film, The Shape of Water, recently garnered 13 Oscar nominations, the most of any film this year. But now it's also been accused of plagarism.
The allegation has come from the estate of Paul Zindel, a Pulitzer Prize-winning playwright, whose 1969 play Let Me Hear You Whisper is about a cleaning lady who learns to communicate with a captured dolphin and then decides to break it out.
"We are shocked that a major studio could make a film so obviously derived from my late father's work without anyone recognizing it and coming to us for the rights," David Zindel, Paul's son, said to The Guardian. In response, the film's distributor, Fox Searchlight, released the following statement:
Guillermo del Toro has never read nor seen Mr Zindel's play in any form. Mr. del Toro has had a 25-year career during which he has made 10 feature films and has always been very open about acknowledging his influences. If the Zindel family has questions about this original work we welcome a conversation with them.
So where exactly did the idea from The Shape of Water come from? According to del Toro and the associated parties, it was a lunch he had with author Daniel Kraus. Kraus had been imaging a scenario involving a creature locked in a lab and a janitor trying to break it out since he was a little boy and, one day, just brought it up at lunch.
"I don't remember how it came up, exactly, but [del Toro] asked me what I was working on and for some reason I brought up this idea," Kraus previously told io9. "I said 'I'm also tinkering with this notion I've had forever about freaks in a lab,' and he just lit up."
G/O Media may get a commission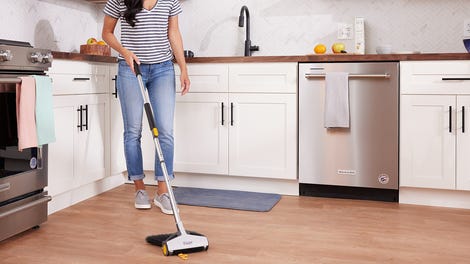 BOGO 50% Off
Flippr - BOGO 50% Off
Del Toro, who was working with Kraus on the Netflix show Trollhunters at the time, immediately optioned the idea and, later, developed it both with Kraus and writer Vanessa Taylor. The result is the film currently in theaters, and one of the favorites to take home the Oscar for Best Picture. Kraus detailed his story's development in the below post:
The Shape of Water had received a previous allegation of plagiarism from fans of a 2015 student film called The Space Between Us. The films share a similar plot and similar visuals, but those allegations were recently dropped. You can watch the short, and read more details, at those links.
Since he's the original generator of the idea behind The Shape of Water, we've contacted Kraus' representatives for possible comment or clarification and will update if and when we hear back. We've also contacted Fox Searchlight for additional comment.

[The Guardian via Vanity Fair]