The International Space Station would make the greatest set for a horror movie. This photo set taken by Gerst sneaking around the station late one night is just begging you to write a thrilling short story.
Deadly Mississippi Tornado Kills More Than 2 Dozen | Extreme Earth
Ok, these suits are a lot less jovial than the previous air guitar musician.
Previous photographs of the space station at night have made a strong argument for the space station being the most cinematic location for alien first contact, while the current batch of astronauts convinces me they're secretly filming a surrealistic buddy movie. Now I'm adding horror movies and suspenseful thrillers to the list of genres appropriate to film on the station.
G/O Media may get a commission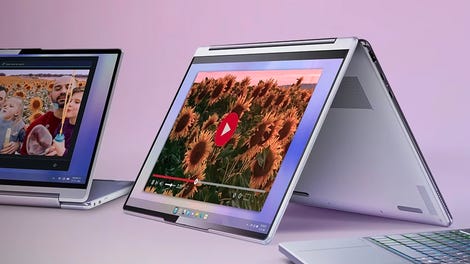 up to 70% off
Lenovo Spring Clearance
Gerst sneaks up on the hopefully-empty space suits.
Microgravity makes selfies a lot easier to capture, unless this is the not-so-empty suits springing to life to photograph Gerst.
No empty space suit should have such involved foot posturing.
Uh-oh, Gerst has been taken over by the suits!
So many switches and dials! Hopefully that one indicating oxygen and water stores doesn't mysteriously start dropping...
Just about anything could sneak aboard the station in all those featureless sacks.
Those cables and wires are perfect to trip and entangle.
Everything in green is downright creepy.
I never thought about astronauts tagging scraps of paper to the wall like I do.
Points of transition are even more likely to have terrifying creatures pop into sight.
A single astronaut, alone in space...
Feeling inspired? Share your stories to caption one or all of these photographs!
All images credit NASA/ESA/Alexander Gerst.