That "Hulu for magazines" is happening. It's impressive in its sense of scope and desperation, with Time, Hearst and Conde Nast—bitter rivals that publish more than 50 magazines altogether—coming together to save print magazines by mummifying them digitally.
The New York Observer reports that the company formed by publishing's Superfriends—perhaps Legion of Doom is more appropriate—will format and publish rags that "work across multiple digital platforms, whether the iPhone, the BlackBerry or countless other digital devices," though they're not developing their own reader hardware.
Which is where it gets a little sticky, says one of the Observer's sources: "The really, really hard part is that you've got so many different kinds of devices running on different operating systems. And how do you handle that? The consortium provides one point of contact for the consumer. When you come to the main store, you can get the content any way you want."
In one sense, the venture will be very much like Hulu—a separate company from the publishers, run by Time's John Squires, who's been behind the whole initiative, as All Things D originally reported. It's like Hulu for another reason, in that it's more like a disjointed confederation whose motto is hanging together or hanging separately since every publisher clearly rolling their own, separate gambit as well: We've got the tabletized version of Wired (Conde); Heart was planning its very own ereader at one point; and Time too.
G/O Media may get a commission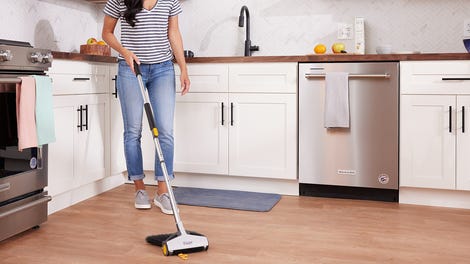 BOGO 50% Off
Flippr - BOGO 50% Off
It feels like the early, disjointed days of digital music, at best. There's a good chance stuff you buy now (well, soon) isn't going to work forever. Time's thing. Maybe Apple's thing. Some kind of Adobe formatted thing. Amazon and Barnes & Noble's thing. One of them will stick and we'll have our digital magazines preserving an old print format in a digital way—hey, the publishing industry might even save itself—but I'm just going to cower in a corner with free stuff in my web browser until this all gets sorted out. [Observer]