On Friday afternoon, as Americans were nursing their turkey hangovers braving the malls for deals, the White House released a dire new report on the impacts of climate change—a move that was quickly eviscerated by politicians and the media as a cynical attempt to bury its findings.

No doubt, dropping the second volume of the fourth National Climate Assessment—a nearly 2,000 page report that includes contributions from 13 federal agencies—on Black Friday takes the "Friday news dump" cliché to new heights. And while government officials took pains to emphasize the report's contents had not been altered due to political considerations, it's hard not to see the fossil fuel-friendly, climate change-apathetic Trump administration's decision to release it on one of the slowest news days of the year as a political attempt to limit its exposure.
But a question remains: Was dropping the National Climate Assessment on Black Friday actually bad for exposure? Considering the holiday, and the fact that newsrooms were only made aware of the release date a few days in advance, the report has received a spectacular amount of coverage.
The climate report was highlighted prominently on the home page of both the New York Times and the Washington Post from its release Friday until at least Saturday morning. CNN also gave the report front page treatment on its website Friday, as did the LA Times and the Chicago Tribune. Hell, the report was even a top story on Fox News.
G/O Media may get a commission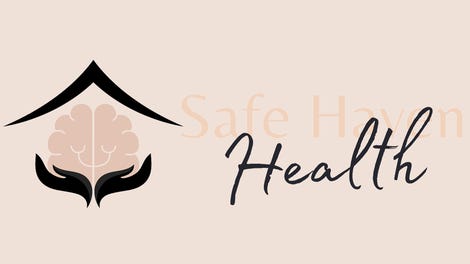 Addiction counseling
Safe Haven Health
Major broadcast networks—notorious for their lack of climate coverage—also picked up on the report, with climate change receiving at least a brief mention Sunday on NBC's "Meet the Press", CBS's "Face the Nation", and ABC's "This Week". (Although, as Media Matters director John Whitehouse noted on Twitter, network coverage included an alarming amount of air time for climate deniers.)
There is, of course, a simple explanation for all of this. By releasing the report on a very slow news day, the White House might have inadvertently made it easier for publications to feature its dire conclusions—including hundreds of billions of dollars in economic losses and thousands of additional deaths by century's end—prominently.

Genevieve Guenther, founder of EndClimateSilence.org, pointed to another possible factor: The latest installment of the National Climate Assessment dropped a little over a month after a UN climate report found we have basically a decade left to stave off climate change's worst impacts. Guenther told Earther she saw that UN report as a "wake up call" to the media.

"The fact that this report was released so soon upon the heels of the other report where media performance was more mixed, I think most print and online news outlets were ready," Guenther said.
Katharine Hayhoe, a climate scientist at Texas Tech University and co-author on the new report, suggested the media's strong interest in its contents might have been partly due to its focus on the tangible impacts of climate change, including projections that American infrastructure and property could suffer major losses as the planet warms, and that industries from agriculture to tourism could take a severe economic hit.
"We care about climate change because it affects all of these things that we already care about," Hayhoe told Earther.
Hayhoe said she and her co-authors learned early last week that the report would drop on Black Friday, adding that she was given "no information" on why the release date had changed. (Their understanding had been that the report would come out just prior to a major Earth sciences conference in mid-December, Hayhoe said.) News outlets were given even less notice, with the National Oceanic Atmospheric Administration only announcing the report's imminent release last Wednesday.
After seeing that announcement, HuffPost climate reporter Alexander Kaufman and his colleague Chris D'Angelo agreed to log on Friday to put together a story. "Had this come out during a time I'm normally working, we probably would have written at least another story on it—something we may still do this upcoming week," Kaufman told Earther via Twitter DM.
E&E News climate reporter Scott Waldman told Earther that while he was surprised by the lack of notice, he felt that if the report's early release was an attempt to reduce coverage, it wouldn't be successful.
"Like any other reporter, I pay closer attention to any document the government doesn't want me to see," Waldman, who also covered the report on Friday, wrote via Twitter DM. "My colleagues and I will probably look at it more closely."
Earther has reached out to the White House for comment on why the National Climate Assessment was released on Black Friday, and we'll update this post if we hear back. In the meantime, perhaps we can make an annual tradition of talking about climate change right after Thanksgiving?