Every year, 10,000 Danes come together for the Folkemødet, a celebrated "political festival" of spirited policy debate, which sounds extremely Danish. This summer, they'll be doing so in an incredible space: A beautiful, wood-and-steel geodesic dome.
Tejlgaard & Jepsen, the architects behind the dome, actually built it last year as a temporary meeting space for the Folkemødet—after the festival, it was dismantled and removed. But the space was such a success, the two young architects were invited back to rebuild it as a permanent space for the event—which will happen this summer on the Danish island of Bornholm.
You can read more about the construction of the dome here, but the basic idea was to take a standard geodesic dome—made up of a spherical lattice of triangular forms, which distribute the structural stress equally across the face—and extrude pieces of it outward. That made it possible to create multiple spaces within the dome (a major shortcoming of geodesic architecture, in general), supported by a steel and wood lattice covered in reclaimed wood and acrylic plastic.
G/O Media may get a commission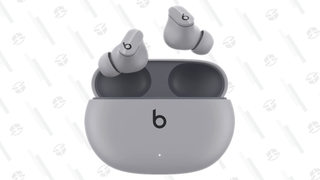 The permanent building—which will be its third, permanent incarnation—will include new details, like bathrooms and a basement, to make it tenable in the long-run to citywide events. Pretty cool—if only Bucky was around to see his ideas being used to house a national political debate. That was kind of the whole idea, wasn't it? [Tejlgaard & Jepsen; ArchDaily]