How better to escape the summer heat than by gazing longingly at a frozen lake in the far north?
Deadly Mississippi Tornado Kills More Than 2 Dozen | Extreme Earth
The simple lines of a frozen Lake Tuborg on Ellesmere Island are disrupted by an asymmetrical pair of alluvial fans, layers of sand and gravel dropped by rivers draining into the lake. The lake is a relic of when Greely Fjord was flooded by the ocean, now cut off from the sea by moraines deposited by the Antoinette Glacier. It's also periodically swamped by jökulhlaups, outburst floods from an upstream glacially-dammed lake. That means it's a saltwater lake being fed by freshwater so it's becoming ever-more brackish over time.
The image was taken by a Planet Labs Dove satellite on May 30, 2015 as part of the company's efforts at creating low-cost, frequently-updated global satellite image coverage.
Top image: Lake Tuborg, Ellesmere Island, Nunavut, Canada on May 30, 2015. Credit: Planet Labs, Inc
G/O Media may get a commission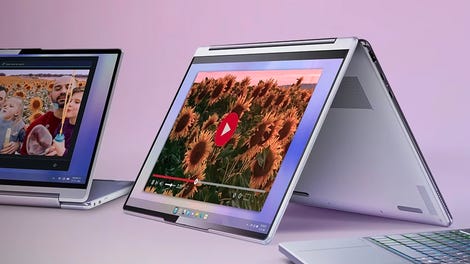 up to 70% off
Lenovo Spring Clearance