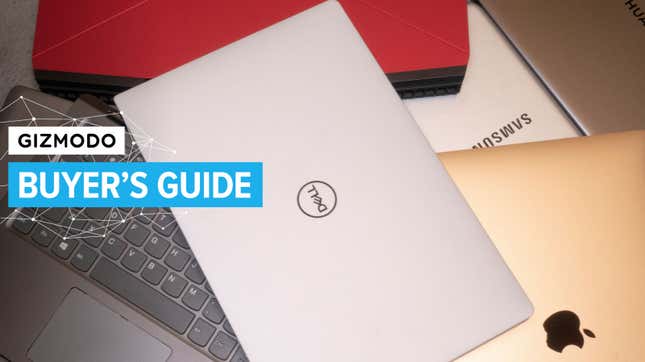 Asus ROG Flow Z13 Gaming Tablet Review
We have reviewed a lot of laptops, and will probably continuing reviewing laptops as long as people make them. Whether you're looking for a cheap device or a powerful gaming machine, we've put together a list of the very best laptops and convertibles that you can buy right now.
Buying forecast for 2022: As Intel, AMD, and Nvidia revealed their new chips at CES 22 this year (where we also discussed the best laptops revealed there), you can continue to explore your options on buying a laptop.
What exactly are we expecting? Intel has already released the desktop version of its 12th-gen processors, so it's only a matter of time before the laptop chips drop. These "Alder Lake" chips could take the spotlight off of Apple's M-series processors. AMD is also expected to at least tease its next-gen Zen 4 CPUs, with CTO Mark Papermaster telling Forbes that it will take Ryzen 5000 and "put it on steroids" in 2022.
For gamers, we could also see AMD release new discrete graphics solutions to rival Nvidia. Nvidia is almost a lock to release RTX 3070 Ti and RTX 3080 Ti graphics for notebooks, upgrading versions of the powerful discrete GPUs already available in today's gaming rigs.
As for specific laptop launches, we'll just have to wait. What we can say with confidence is that laptop makers will be ready to launch updated products the moment any of these chipmakers release new components. We expect to see dozens of new notebooks released in the first few months of 2022. So again, unless you're desperate to buy today, we suggest waiting until new models arrive and we've had a chance to test them.
Also keep an eye out for any new updates from Apple. The Macbook Air with M2 chip is now available, which we of course reviewed.
---
The Best All-Around Laptop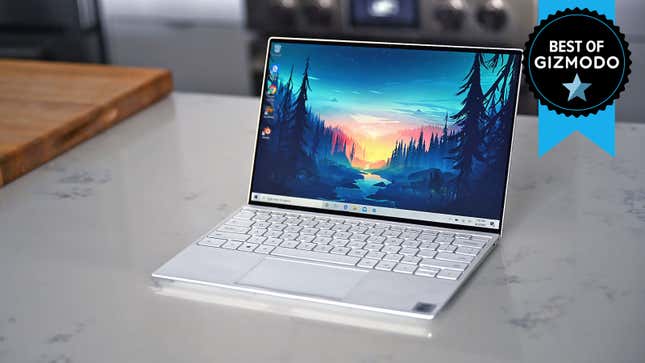 Who Are You?
A person who just wants a really good laptop that balances power, price, and design so well you won't have buyer's remorse.
The Dell XPS 13 has always been a fantastic laptop with a great design, some of the thinnest bezels around, and a wide range of builds that allow you to find the perfect laptop for the price you're willing to pay. We thought the previous model was as perfect as it could get, but Dell refined the XPS 13 even further with a 16:10 screen, a larger touchpad and keycaps, slimmer bezels, and better performance. It may be slightly heavier, but unless you put the two models side by side on different scales, you won't be able to tell just by holding them.
At base, the new XPS 13 comes with an Intel Core i5, 8GB RAM, 256GB SSD, and a 500-nit InfinityEdge display, which isn't all that different from the previous model, save for the current-gen processor. It also has two Thunderbolt 4-compatible USB-C ports and a microSD card slot for those who do a lot of photo editing. We'd love Dell to provide larger storage or more RAM for the starting price, but these upgrades still improve the XPS 13.
Note: Our review points you to an older model with 10th-gen chips. A newer version with Intel 11th-gen processors is now available. Still, with Intel 12th-gen on the horizon, we'd wait a few months to see if Dell has an even newer model arriving.
If you'd prefer a Mac to a PC, we suggest the new MacBook Air with M1. It's the cheapest MacBook available, yet it is faster than just about any other laptop in its class. You could also go with the new 14-inch or 16-inch MacBook Pro with either M1 Max or M1 Pro chips, but unless you need that extra power, we'd recommend most people save the extra cash and just get the Air instead.
If you want big and Windows, we're also major fans of the 15-inch Surface Laptop 4. The new laptop from Microsoft has a solid GPU and is good for the price; it's also got a huge screen but none of the annoying weight you expect from a 15-inch laptop.
---
The Good-Enough Laptop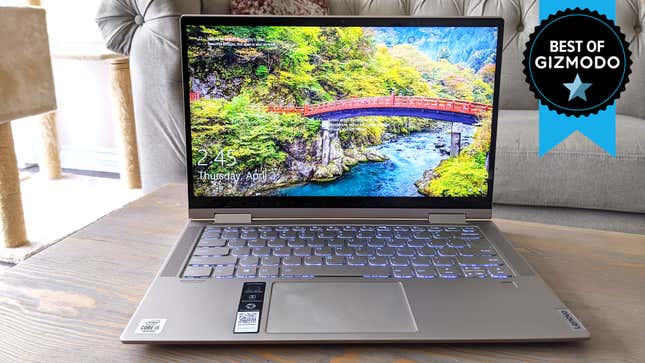 Who Are You?
A person who mostly uses a computer to browse the web, watch some movies, and edits the occasional photo in Lightroom or Photoshop. You don't want the performance of a budget machine, but don't mind compromising a little on design or other features.
The Yoga C740 is well-rounded with a nice set of features and specs for the price. In addition to being a solid machine for creative work or checking emails, it's a great little device for watching movies in bed or reading an ebook. Lenovo has added Dolby Atmos audio as an extra feature this time around, but also kept the Yoga's stand-out clamshell hinges, long-enough battery life, and overall polished design.
Hardware-wise, if you're willing to spend a little more, you can get up to an Intel 10th-gen Core i7, 1TB SSD, and 16GB RAM, although its base specs still make the Yoga C740 a do-it-all work productivity machine. Lenovo also likes to run deals on its products often, so you could snag a higher-end model for low price, too.
Look, it isn't fancy, it isn't the most powerful, and it doesn't have all the latest modern features, but what the Acer Aspire Vero does well is give you a perfectly usable laptop at a relatively low price. Better yet, you'll feel good about owning one because the Vero is made entirely of post-consumer recycled plastic (the chassis features 30% PCR plastic and its keycaps are made of 50% recycled plastic). When equipped with a Core i5 CPU, the Vero offers plenty of performance and costs only $700. Our only potential deal-breaker is the below-average battery life, but on the whole, the Vero is a good sub-$1,000 option.
---
Best Laptop for Professionals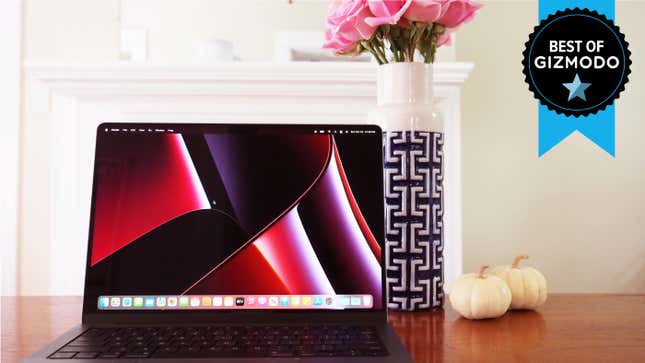 Who Are You?
Someone who values performance over all else. The photo/video editor, 3D designer, or engineer who runs intensive simulations. Price isn't much of a concern for you.
Our Pick: Apple MacBook Pro 14 (starting at $1,999)
We were already blown away by the performance of the M1 chip in the MacBook Air and 13-inch MacBook Pro, so when the 14-inch MacBook Pro arrived on the scene with even faster M1 Pro/Max chips, it floored us. Put bluntly, there is no faster laptop around that is this portable and lasts as long on a charge. Period.
But powerful performance is only one slice of what makes the new MacBook Pro (or its larger 16-inch sibling) such an excellent option for professionals. Another is that stunning miniLED display, which is a major upgrade from LCD and doesn't have the nasty side effects (like burn-in) of OLED. Rounding out one of the best laptops ever made is a generous assortment of ports (in the modern era, at least), exceptional sound quality, and a good webcam. Our advice? If you can afford one, buy one.
It might not be as powerful as the MacBook Pro, but Microsoft's latest flagship laptop is arguably the best device for artists, graphic designers, and anyone who likes to take hand-written notes. That's because of its ingenious screen, which can partially detach from the bottom of the lid and be pulled forward, giving you the convenience of a drafting desk. The Surface Laptop Studio is expensive and it isn't the most portable, but its powerful speakers, long battery life, and excellent keyboard/touchpad combo make it a compelling alternative to the MacBook Pro so long as you don't need the absolute fastest speeds.
---
The Best Cheap Laptop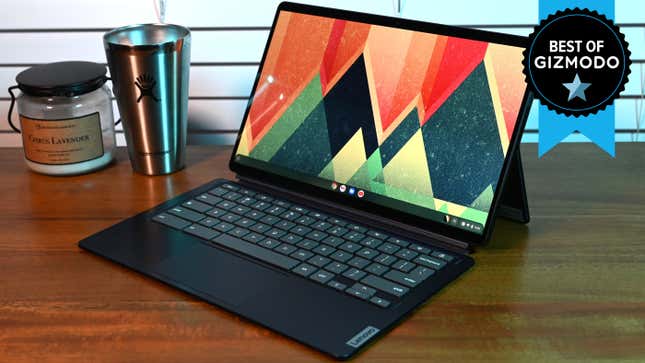 Who Are You?
Price is the most important consideration when it comes to buying a laptop. You want to pay as little as possible without sacrificing everything.
If you're on a budget, turning to Google's Chrome OS is usually a good idea. Chromebooks are typically much cheaper than their PC counterparts, but since Chrome OS is so lightweight, they tend to not run into as many performance hiccups. That's the case with the Lenovo IdeaPad Duet 5 Chromebook, a convertible tablet that costs just $500 yet flaunts a stunning OLED display and ships with a perfectly usable keyboard.
No, the performance figures aren't going to blow you away, but we didn't run into any major issues when using the Duet 5 for basic tasks like streaming videos or browsing the web. And that's really what this is for. With such a gorgeous panel, the IdeaPad Duet 5 makes for a perfect media consumption companion, and while it's best serving as a secondary device, the included keyboard and long battery life let you get some work done in a pinch.

---
The Best Laptop for Gaming (and Work)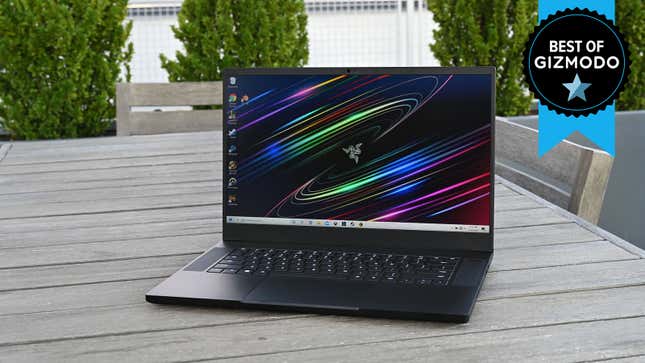 Who Are You?
A power user who needs extra graphics performance for gaming or some other specialized task.
Just when the Razer Blade 15 couldn't get any better, it did, thanks to a refreshed range of CPUs and GPUs and support for either a 4K OLED or 300Hz LCD display. The battery life is still superior to any other gamer or workstation with discrete graphics that we've tried, and it's both fast and slim enough that you won't hate carrying it around in a bag. If you need a laptop capable of crunching video and playing resource-intensive games, the found the 15-inch Razer Blade is up to the task.
It is expensive though. Putting all that performance in a decently small chassis means the Razer Blade 15 starts at $1,600 for a 6-core, 10th-gen Intel i7, 16GB of RAM, 256GB of SSD, and a GTX 1660 Ti GPU. If you want a more powerful 8-core, 10th-gen Intel i7, 512GB of SSD, and a RTX 2070 Super, the price jumps to $2,600.
Good things happened when Alienware chose to give AMD another chance after a decade away from Team Red. This beastly gaming laptop has a gorgeous design, a wide range of ports, surprisingly decent battery life, and improved cooling. Best of all, though, the combination of AMD Ryzen 5000 CPU and Nvidia GeForce RTX 3000 GPU means the Alienware m15 R5 can power through demanding workloads or play the latest games on Ultra settings at 1080p resolution.
---
The Best Chromebook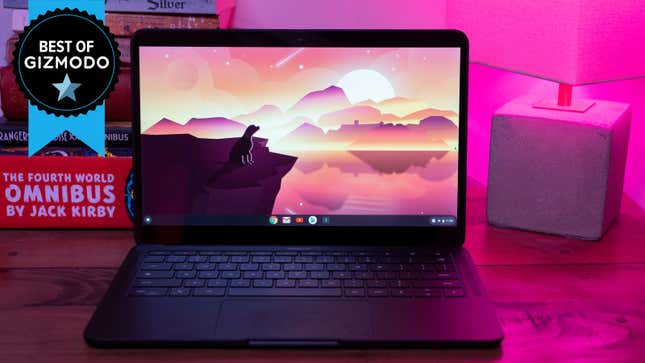 Who Are You?
A person who just needs the internet. No muss. No fuss.
While the Pixelbook Go is sort of oddly priced, considering you can't use it as a 2-in-1 like other similarly-priced Chromebooks, the battery life is mind-blowing: 13.5 hours. It's also just 2.3 pounds and 0.5 inches thick, which is lighter and thinner than the competitors.
ChromeOS is definitely not as robust of a platform as macOS or Windows, but more features are getting added all the time. Recently, Nvidia added ChromeOS support to its GeForce Now cloud gaming platform, and it runs beautifully. So not only do you get a pleasantly-priced Chromebook with insane battery life, but you can also play games on it, which sort of makes that $650 price tag a little less odd. And with so many Chromebooks currently sold out or unavailable, the Pixelbook Go is easily one of the best Chrome-based systems you can right now.
Asus used to be our go-to brand for Chromebook under $500 but its rival Acer has dropped some serious bangers in the past few years. Leading the charge is the Acer Chromebook Spin 713, a moderately priced convertible laptop with a wonderful 13.5-inch, 2250 x 1504 display with a 3:2 aspect ratio.
---
The Best 2-in-1 Laptop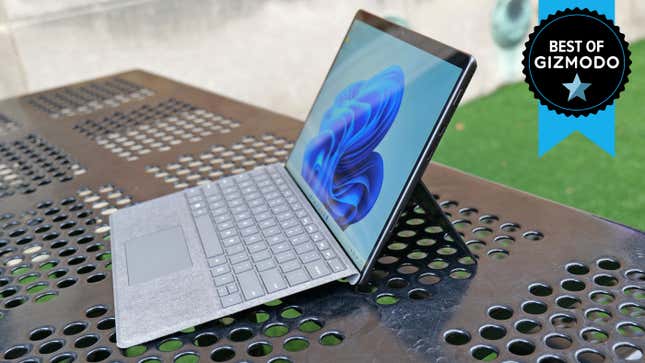 Who Are You?
A person who really wants a computer that can switch between laptop and tablet and back again.
Finally, it feels like Microsoft has perfected the 2-in-1 laptop. With the Surface Pro 8, you get a powerful tablet with a gorgeous display flaunting a 120Hz refresh rate for smoother graphics. Moreover, the speakers are excellent, Microsoft is now on board with Thunderbolt 4, and the new Slim Pen is one of the best accessories around (but costs extra).
The Surface Pro still isn't perfect. At the end of the day, it is still a tablet posing as a laptop, and that somewhat flimsy keyboard isn't the most comfortable to use on non-flat surfaces. Also, the battery life is only OK and the pricing can climb quickly as you configure to more powerful specs. Still, if you need a capable, portable 2-in-1 device, go with the Pro 8.
This list is updated regularly with new recommendations and product forecasts. It was last updated on Dec. 28.