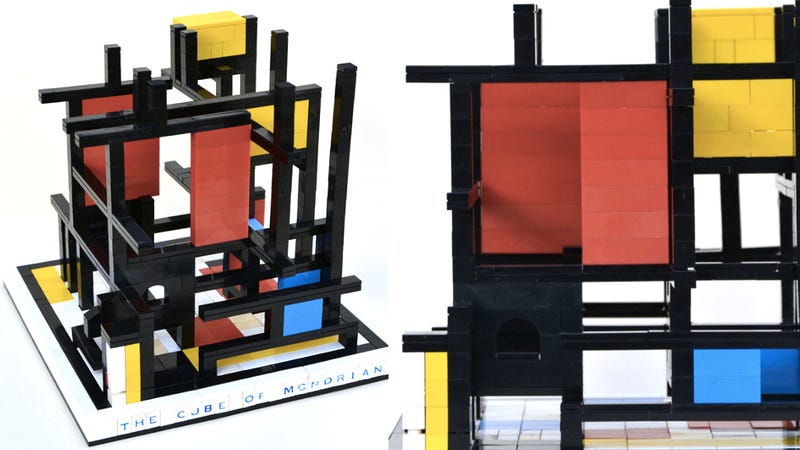 Lego is a perfect medium for abstract art, and this sculpture is an amazing 3D interpretation of 2D Mondrian De Stijl art. Built by Veynom for the L13 BrickPirate contest "The Great Painters," this build is an homage to Dutch abstract painter, Piet Mondrian.
The build utilizes Mondrian's strong, dominant color codes (a pure palette of blacks, reds, whites, yellows and blues): "[E]ach face is a full painting with two of them being original paintings of Mondrian."
This build is so stunning in its simplicity. I love the relationship between the colors and the clean lines (though the OCD side of me sees a few bricks out of alignment). Lego should seriously consider an abstract art series (it would be such a great complement to their architecture sets). [EuroBricks and Flickr]
---
You're reading Leg Godt, the blog with the latest Lego news and the most awesome Lego models in the web. Follow us on Twitter or Facebook.