Sometimes, the silence of a piece of art can leave your mind running—in a good way. Other times, you need some music, some prose, or some sound. Art lovers can meet all these needs at the Whitney Museum's new "Between the Waters" exhibit, which explores the (often fraught) relationship between land and people.
The best part about it? Four of the six featured artists, as well as a collaborator, are people of color hailing from different regions of the world.

Assistant curator Elisabeth Sherman told Earther the exhibit's theme lent itself to the inclusion of diverse voices.

"Because the issues that the show is trying to address—while they will eventually affect everybody—they tend to affect marginalized communities the most, or first, so I think it was kind of natural that there are a lot of artists of color thinking about these issues," she told Earther.
The pieces in the exhibit, which tackle diverse themes from colonialism to dangerous development, are abstract. They hold stories of slavery hidden in ceramic hearts or imaginary tales of black bodies erased from islands like Bermuda in red and orange oil paints. Fishnets that hail from Latin America hang from the ceiling, symbolizing the damage rivers throughout this region are suffering.
G/O Media may get a commission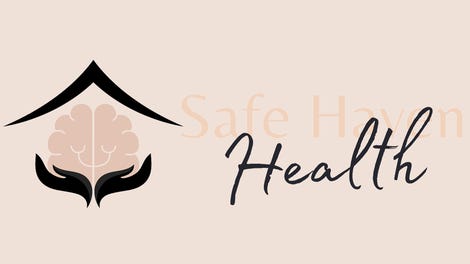 Addiction counseling
Safe Haven Health
One of the most intriguing exhibitions, created by Navajo artist Demian DinéYazhi´ is delivered on two old-school TV sets. The installation consists of two separate videos that operate in sync. The first, titled "Rez Dog," takes viewers on an audiovisual journey through DinéYazhi´'s ancestral lands in Arizona, tackling white supremacy and colonialism head-on: "Remember that white supremacy is a dark energy that does not want to be named," reads one frame. The second, "Burying White Supremacy," looks at the island of Manhattan and its erased indigenous presence.
"Photographing the landscape and continuing to photograph the landscape as an indigenous person, especially the landscape more ancestral to my homelands, is key to indigenous people celebrating our survival and who we are," DinéYazhi´ told Earther.
That's part of what this exhibit strives to do. It tells stories that museums often avoid, especially when it comes to climate change, the environment, and race (especially at the Whitney). DinéYazhi´ says he walked into this project with the intention to "challenge" and "confront" institutions, as well as visitors.
Sherman describes the show as "personal, spiritual, mythical, fictional."
The art might cause some discomfort, but that's the intention. Climate change isn't just about polar bears and melting ice. It's about communities losing their homes to rising sea levels, as Erin Jane Nelson shows through her ceramic pieces depicting barrier islands that'll one day succumb to the ocean. It's about black communities left to fend for themselves, as felt through Cy Gavin's fiery paintings. It's about pain and loss and generational trauma, as heard through DinéYazhi´'s voice in his videos.
It's also about hope, though, for what the future might look like. That's especially important at this moment, Sherman reminds me. "Really, the whole point is to remind us that we're all in this together: the earth, and us, and the animals."
"Between the Waters" will be at the Whitney Museum in New York City until July 22.