When you've got yourself a TV show—any TV show—you've got to have a way to spice it up. Some tricks work for drama, some for comedy, some for local news, but there's only one ace-in-the-hole that works for anything and everything from teen-age prime-time soap opera to public access freak show: adding Regis Philbin. The man has clocked literally thousands of hours in front of the camera, what could possible go wrong?
The rest of this week's top comedy videos, including the comedian's national anthem, Locker Room Shenanigans (you don't want to know), and the best political ad you'll never see can all be found over at Splitsider.
Other highlights from the week in comedy:
- Cecily Strong joins the cast of SNL! Jason Sudeikis is officially returning, but only through December.
G/O Media may get a commission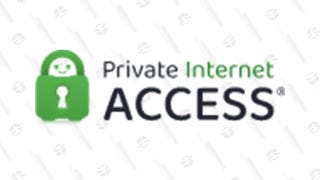 $3 per month
Private Internet Access | 2 Years + 2 Months Subscription
- President Obama is set to appear on Letterman next Tuesday.
- Speaking of Obama, Jay Pharoah is taking over the role on SNL.
- Donald Glover is developing his own show for NBC.
- Larry David casts everybody for his movie.
- We talked with SNL's Bill Hader about everything.
- We previewed fall comedies for TV and movies (your guides to everything this season, really).
- We watched a Hitler-based sitcom pilot.
- We found the laughs at Bumbershoot 2012.
- We hit the road with David Cross in Let America Laugh.
- We looked at the history and talent of SNL cast member Laurie Metcalf.
- We examined Siskel and Ebert as film criticism's most underrated comedy duo.
- We proved why Larry David is not the new Woody Allen.
- We discovered the real-life friendships of the Golden Girls.
- We found ten pilots the networks didn't pick up.
- We took a look back at SNL's season openers.
- We thought of some simple ways to improve SNL.
- We watched some vintage Robin Williams.
- We got excited about SNL. Have we mentioned SNL yet?
- We followed @MeganNeuringer on Twitter.
Splitsider is a website about comedy and the people who create it. It covers movies, TV shows, web videos, books and any other format that exists to make you laugh.