Before we all got distracted by Yo, Snapchat was the app du jour. It's used by millions, imitated by many, and has something indefinably special at the heart of it.
While many people assume Snapchatting involves teenagers passing revealing pictures between themselves—is this true? We really wouldn't know—there's actually much more to the app than that. Read on for some of the alternative uses and extra features on offer.
1. Instant messaging
Did you notice Snapchat rolled out IM functionality back in May? That means you can send private messages to friends and family with a swipe and a type—these text-only messages disappear by default but you can keep them saved simply by tapping on them.
One extra bonus: in the IM mode, you can send any picture from your phone's photo gallery, something you can't do with the main Snapchat camera. Alternatively, you can also use the text overlay feature to send messages on top of your disappearing pictures to give your instant messages a bit of color, context, or humor.
G/O Media may get a commission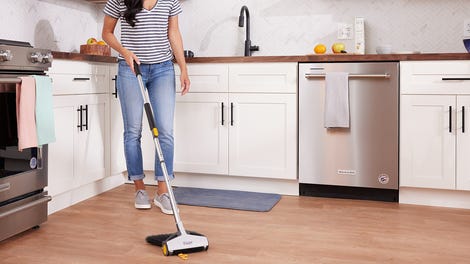 BOGO 50% Off
Flippr - BOGO 50% Off
2. Getting creative
Snapchat's doodling tools are a great way of getting creative wherever you happen to be. They may be primitive, but that adds to the appeal and makes it easier to get started: you can either embellish a photo or create something new from scratch. There are many talented Snapchat artists to take inspiration from too, such as Shaun McBride and Dasha Battelle.
Don't forget you can save your digital masterpieces for posterity either by taking a screenshot on your device or tapping the save button on the Snapchat window (it's the one that looks like an underlined V).
3. Meeting your friends
If you've arrived in a bar and you need to let your friends know, is your next move a group text message? What is this, 1998-2011? Take advantage of Snapchat's underused video recording feature to send your friends a clip of your current location and give them an idea of just how busy it is and what you're drinking at the same time.
Or what about if you're lost on your way somewhere? The familiar refrain to "tell me what you can see" isn't necessary on Snapchat, where you can send a quick video clip of your current surroundings to help your friend guide you in the right direction.
There are plenty more alternative uses for Snapchat's vanishing messages: planning secret raids, reacting to the news of the day or just passing on the mundane minutiae of daily life. Are there actually any non-sexting Snapchat users out there? We'd love to hear from you.