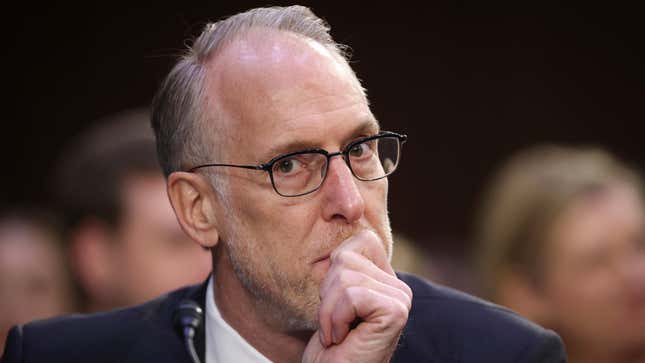 Live Nation Entertainment, the company that's owned Ticketmaster since 2010, knows it's hard out there for music fans. Really, it does. That's why the company, which faced massive public pushback earlier this year in the aftermath of a Taylor Swift ticket sale meltdown, has proposed a (kind of) solution.

Time to Tackle the Taylor Swift Ticketmaster Turmoil | TechModo
As part of Live Nation's quarterly earnings report on Thursday, the company also announced its support for what it's calling a "FAIR Ticketing Act." In a separate blogpost, the entertainment goliath outlined a set of proposed legislative reforms. These include giving performers the ability to decide their own ticket resale rules, outlawing the sale of speculative tickets (i.e. scalpers that lie), expanding restrictions on automated ticket buying programs, cracking down on resale platforms, and mandating more transparent ticket pricing.
Notably, these are all things that Live Nation and Ticketmaster could choose to do internally—but instead, the company and its subsidiary are punting the problem to lawmakers. "We already follow many of these common sense policies and are ready to make additional changes, but we can't do it alone," Live Nation wrote. "We need the entire industry and policymakers to stand up for fans and artists."
Gizmodo reached out to Live Nation to learn more about what internal steps the company might take to address these concerns, but didn't hear back as of publishing this.
In recent months, the corporate concert giant has faced widespread critique and questioning from T-Swift stans on TikTok and U.S. Senators alike. Amid increased awareness of eye-watering $1,000+ ticket prices, and after a couple of high profile sale flubs, in which would-be customers were unable to access tix and Ticketmaster hawked fake Bad Bunny passes, Live Nation has become the subject of multiple state investigations and a Department of Justice probe.

The company also had to endure a January Senate hearing with the Judiciary Committee. During that hearing, Live Nation blamed the proliferation of ticket-buying online bots and scalpers for its failure to adequately meet customer needs. The company's CFO Joe Berchtold also claimed that Ticketmaster doesn't set the lofty ticket prices.
However, legislators remain concerned with the issue of monopoly and a lack of competition in the live event-space. On Thursday, about a month after the committee hearing, Senators Amy Klobuchar and Mike Lee wrote a letter recommending that the Department of Justice continue examining Live Nation and its potential anti-competitive practices.

"For too long, Live Nation and Ticketmaster have wielded monopoly power anticompetitively, harming fans and artists alike," the Senators wrote in the February 23 letter—the second letter penned by Klobuchar regarding Ticketmaster in the past three months.
"We asked Live Nation a number of questions about competition both at the hearing and afterwards, but it has largely failed to answer them...Live Nation's responses amount to 'trust us.' We believe that is wholly insufficient," they added.

Klobuchar's and Lee's appeal to the DOJ was sent the same day as Live Nation's policy proposal. And the same day that the company posted record-setting sale numbers and $16.7 billion in revenue—up 44% from the pre-pandemic benchmark of 2019.