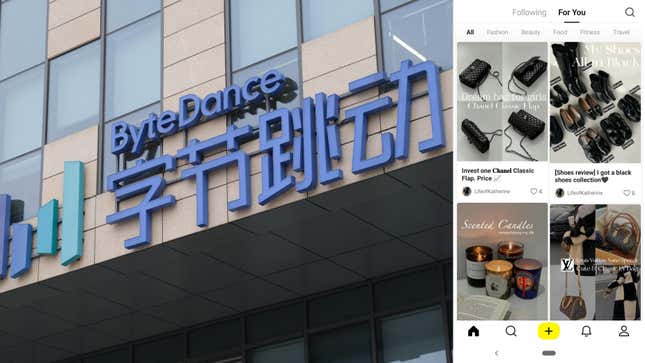 You wouldn't have seen any mention of it on your social media feeds or even a press release, but TikTok's parent company, the China-based ByteDance, has been quietly rolling out a newer app called Lemon8 in the U.S. and UK. This app bills itself as a place to "discover beautiful, authentic, and diverse content." All the while, the app has reportedly been paying certain influencers to post on the app to drive engagement.
On Wednesday, Business Insider reported based on interviews with several anonymous and a few named self-described influencers that ByteDance was paying influencers to post content on Lemon8. Those influencers were reportedly told to emphasize three to seven vertical pictures and a long, 100 to 300-word caption for each post. This can be especially time consuming compared to apps like Instagram which require relatively little effort from creators.
Of course, there are plenty of apps that pay influencers, whether that's through official partnership programs or seemingly under-the-table sponsorship deals, as is reportedly the case with Lemon8. The Chinese outlet Zhixiang Chuhai reported in October last year that ByteDance had connected with many agencies who were already doing live streamed e-commerce on TikTok.
Lemon8 is listed as owned by a Singapore-based company Heliophilia Pte. ltd, but numerous past reports about Lemon8's development all show ByteDance is the parent company for the app. Gizmodo reached out to ByteDance for comment on the Lemon8 release and for details about paying influencers, but we did not immediately hear back. ByteDance may be trying to keep a lower profile since TikTok is under serious pressure from U.S. lawmakers over allegedly handing over American's data to the Chinese government.
Signing on to Lemon8, users are greeted with a select few topics of interest, from food to fashion to outdoors. Influencers described it best as "Instagram meets Pinterest," and it shows. The main page includes a "following" and "for you" tab ala TikTok, but the feed itself is very Instagram-like while other pages relate to several broad topics like "Fitness" or "Travel." Some posts include tutorials or explanations, such as one describing "3 Ways to Style Viral Birkenstock Boston's" or "ALL you need to know about styling a denim skirt!"
G/O Media may get a commission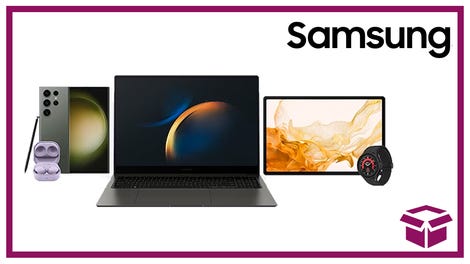 24 hour deals
Discover Samsung - Daily Deal
Last year, ByteDance launched an app called Kesong, which similarly allowed users to share similar photos and videos as well as fashion and lifestyle tips. Reuters noted that it emulated other, popular apps in Asian markets that use an Instagram-like design to incentivize "planting grass" or getting people to buy products based on reviews from influencers.
Each post is just a small photo carousel with a longer description. Otherwise, another page organizes content via hashtags such as #ratemyempties for old beauty products or #lemon8review for product reviews. This "grass" style advertising was reportedly being conditioned for ByteDance's other big app TikTok. Although early reports in 2022 hinted that ByteDance had ended its shopping ambitions on its biggest moneymaking app, by late last year there were hints TikTok may still have designs on western markets based on updates to its TikTok Shop Seller Center.
But it's still a question as to why there's been so little made about Lemon8 except for the rare ad popping up for some users as of late. The app launched in Japan in 2020 and was originally called Sharee. The app has only gained traction in places like Japan, Thailand, Vietnam and Singapore, though has yet to make any headway in western markets. The marketing company Labbrand claimed credit for coming up with the name change in September of 2021 as ByteDance positioned its apps to take on the UK and U.S. markets.
But with this app, ByteDance is taking a different tact to sell users products than Meta's Instagram. Last month, the app removed the Shop tab. Last week, Meta announced it plans to get rid of its "Live Shopping" features letting creators tag products or promote links in live broadcasts. All the while, Instagram has been inundating users with advertisements and more algorithmically-recommended content, all while adding more ads to its short-form Reels videos. ByteDance is seemingly heading in a more subliminal direction, knowing it's easier to sell you something when you don't think you're being sold.