This fall not only will you have the touch, you will have the power, too—the power of a brand new, 30th-anniversary, high-definition release of the 1986 animated film Transformers: The Movie. Shout Factory is releasing the first North American Blu-ray of the film with a new restoration, features and more.
It'll be released on September 13, just one month and 30 years after the film's 1986 premiere. It'll be "newly remastered and transferred in HD from the original 35mm elements" with "a full-range of bonus content and collectible packaging are currently in development" which are as yet unknown.
In an ideal world, those features would delve into the insane voice cast (including, and I shit you not, the final role of Orson Wells, plus Leonard Nimoy, Eric Idle, Casey Kasem, Judd Nelson and Robert Stack) and this amazing song, which you thought was from Boogie Nights, but no, it's first from Transformers: The Movie.
I'd also love to hear some people talk about the insanely ballsy move Transformers: The Movie made to kill Optimus Prime midway through the movie. I remember as a kid that was a huge, huge moment for me, and it seems like this sort of thing would never ever happen with such (apparent) finality these days.
G/O Media may get a commission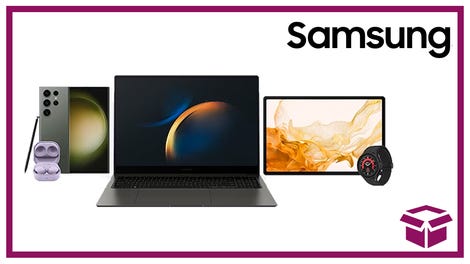 24 hour deals
Discover Samsung - Daily Deal
The Transformers: The Movie Anniversary Edition from Shout Factory hits shelves on September 13.