The damp, dingy tunnels below Waterloo station in London are hardly your typical concert hall. But last weekend, as part of the Mindful exhibition, artist Oliver Beer brought a choir down to create ethereal music by turning the space into a giant musical instrument. To make the space resound, the singers needed to tap into the natural resonant frequencies of the building. "You sing a high to low range of notes and you listen acutely," explained Beer, as he prepared for the inaugural performance. "At one point, if you sing really quietly under your breath, so that it's just a whisper of a note, suddenly it gets amplified and the whole room zings with something you don't believe you've created."
As you can see - and hear - in the video, it's not the first time that Beer has attempted to make a space sing. As part of an ongoing series of performances and films called The Resonance Project, he has visited monasteries, the glass tunnel in the Pompidou Centre in Paris and, most recently, the sewer tunnels in Brighton. But this performance is the most intimate yet; it takes place in total darkness. Since the tunnels have an irregular shape, the resonant frequencies vary in different spots, so Beer asks the audience to walk around the choir. In certain sweet spots, the space rings.
After an hour-long practice, the performers were ready and an audience of 30 people were allowed to enter the darkened space. As the choir began to sing the canonical motif composed by Beer, we were quickly immersed in sound. Without being able to see your surroundings, it did actually feel like moving around the belly of a musical instrument. Interestingly, the lower male voices seemed to hit the resonant frequencies more often than the higher-pitched female ones.
Beer was pleased with the effect and hopes to continue exploring the natural resonance of different spaces; in particular he hopes to perform in the whispering gallery in St Paul's Cathedral. But he would also like to collaborate with mathematicians to accurately calculate resonant frequencies, to better predict the sound that will emerge. "For me," he says, "it's as much an aesthetic experience as it is a scientific one".
G/O Media may get a commission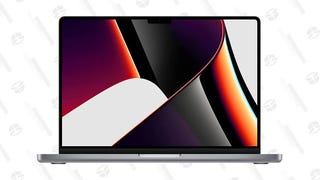 Save $300
2021 14" 1TB MacBook Pro
This post originally appeared on New Scientist. Image via BestInTheFrame.