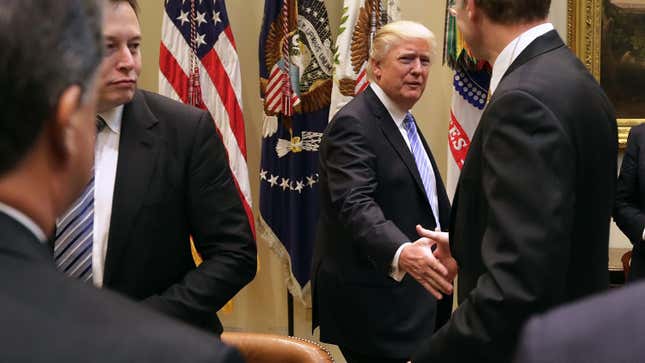 Twitter, rebranded as X, is bringing political ads back to its platform for the first time since 2019, the company announced on Tuesday. The move comes ahead of the 2024 presidential election and Twitter claims it is hiring employees to expand Twitter's safety and election teams.

Twitter Verification is a Hot Mess
The company claims it will battle any misinformation pushed by the political advertisements, despite Musk having laid off much of the staff who monitored false information, hateful conduct, and targeted harassment. But in light of the elections, Twitter claims it is necessary to allow political ads on its platform so people can "talk about their interests in real-time"—and Twitter can get paid while they do that talking, of course.
"We're updating this policy to make sure we strike the right balance between tackling the most harmful types of content—those that could intimidate or deceive people into surrendering their right to participate in a civic process—and not censoring political debate," Twitter said in a blog post.
Former Twitter CEO, Jack Dorsey, implemented the rule prohibiting political ads in response to accusations against Facebook for profiting from the spread of misinformation. At the time, Facebook did not fact-check political ads. 
"It's not credible for us to say: 'We're working hard to stop people from gaming our systems to spread misleading info, buuut if someone pays us to target and force people to see their political ad…well…they can say whatever they want!'" Dorsey said.
The company's new political ad allowance seems to be in direct opposition to its decision to reinstate public figures who have continuously spurred hate speech and misinformation, including presidential candidate Donald Trump who posted on Twitter for the first time last week since January 2021. Dorsey banned Trump from Twitter in January 2021 for violating company rules by disseminating misinformation and the resulting insurrection on the Capitol.
Trump's first post has included a photo of his mug shot with the accompanying text: "Election Interference. Never surrender!" as he continues to falsely claim that the 2020 presidential election was stolen from him.
Twitter says its reversal will still combat misinformation by adding labels to posts that violate its civic integrity policy, and claims it will prohibit "the promotion of false or misleading content, including false or misleading information intended to undermine public confidence in an election, while seeking to preserve free and open political discourse."
After cutting the majority of employees whose responsibility it was to remove and moderate false or misleading information, Gita Johar, a Columbia University business professor who studied misinformation on Twitter, told NBC News that Twitter's decision risks turning the site into a "free-for-all with rumors, conspiracy theories and falsehoods taking hold on the platform and in people's imagination."
A study earlier this year found that misinformation engagement increased by 44% on Twitter following Musk's purchase of the social media platform in October 2022. The study found that of 490 "superspreader accounts," accounts that promote false information and conspiracy theories, citing that one of the causes could be due to Musk cutting Twitter's content moderation team, Poynter reported.
Twitter claims this won't be an issue as it expands its safety and election teams, adding that it will also provide a global advertising transparency center, allowing users to view political ads. This capability is required under the European Union's Digital Services Act which went into effect last week.