Ride-sharing giant Uber, which lost its license to operate in its millions-strong London market in September 2017 amid a Transport for London (TfL) ruling the company was "not fit and proper to hold a private operator license," has won at least a temporary reprieve in its battle against UK regulators.

According to Quartz, Uber has managed to secure a probationary license that will extend for over a year after it agreed to pay "costs" of the TfL investigation amounting to hundreds of thousands of pounds as well as agree to a six-month auditing period:
A magistrates' court in London found the ride-hailing company "fit and proper" to receive a probationary 15-month license, instead of the five-year license it initially applied for. The court granted the license after Uber agreed to be audited, and to pay £425,500 in costs to Transport for London (TfL), the local transit authority.

Tom Elvidge, Uber's general manager for the UK, said the company was pleased with the decision. "We will continue to work with TfL to address their concerns and earn their trust, while providing the best possible service for our customers," he said in a statement.
TfL originally terminated Uber's license amid a slew of bad conduct accusations, including shoddy background checks, how the company handled allegations of criminal conduct, and its use of Greyball, a program to identify regulators who might try to hail Ubers and deceive them with a fake version of the app.
At the time the decision was made, Uber CEO Dara Khosrowshahi, founder Travis Kalanick's replacement, admitted that the company needed to do better engaging with local authorities and "the truth is that there is a high cost to a bad reputation," according to emails obtained by the New York Times. As the paper also noted, the dispute over London's license also involved skyrocketing tensions between the city's highly trained and mostly white black-cab drivers and ten of thousands of Uber drivers, of whom many were recent immigrants.
G/O Media may get a commission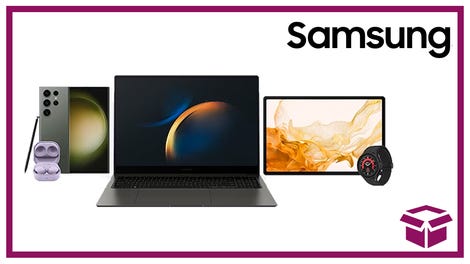 24 hour deals
Discover Samsung - Daily Deal
Uber never actually ceased operations in London since it was allowed to continue serving customers during the appeals process. In addition to the fines and audit, the Times reported, Uber essentially agreed to all allegations and promised to make changes:
Uber had agreed to install new leadership in London, adopt rules to report incidents to the police, keep tired drivers off the road and share traffic data with the city.

...The managers were upbraided over instances in which sexual assault allegations against drivers were not reported to the police. And they were criticized for a data breach that exposed millions of customers but that was not reported to the authorities for months.

In each instance, company representatives accepted blame and outlined the changes made under Mr. Khosrowshahi to address those issues.
Judge Emma Arbuthnot said in court that Uber had been penalized due to a "gung-ho attitude" and the question was now "whether Uber can be trusted" under its new management, the Times added.

Though Uber's deal here will keep it operating in the lucrative London market, the company's aggressive overseas expansion—which critics have long said essentially relied on bending or breaking local taxi laws—seems to have recently hit a wall in the face of both competition and a growing enemies' list. Its abrupt sale of its Southeast Asian market share to competitor Grab left regulators in multiple markets furious, and Turkish President Recep Tayyip Erdogan recently declared his intention to run the company out of the country. In the past two years, Uber has also abandoned its Chinese and Russian markets to local competitors; more generally, it has fought with regulators in number of other countries, sometimes ending in temporary or permanent shutdowns.