Another week, another missile test by North Korea. This time the country shot a missile over northern Japan, leaving the Japanese scrambling to gauge whether it was a legitimate threat. And in response, the US military has done was it always does after a North Korean test: It fired off its own missile test and released video. This time in slow motion.
Yes, this appears to be the extent of US-North Korean diplomacy for the foreseeable future. Rather than a meaningful dialogue we get tit for tat missile tests, over and over and over again—with each side releasing photos and videos to show just how great they are at launching missiles.
And in the case of this latest US military video, just released by the Department of Defense, it's a slow-motion compilation from the USS John Paul Jones shooting a medium-range ballistic missile (MRBM) target using Standard Missile-6 (SM-6) missiles near Hawaii.
"We are working closely with the fleet to develop this important new capability, and this was a key milestone in giving our Aegis BMD ships an enhanced capability to defeat ballistic missiles in their terminal phase," said MDA Director Lt. Gen. Sam Greaves in a statement. "We will continue developing ballistic missile defense technologies to stay ahead of the threat as it evolves."
North Korean state media called the launch over Japan just "the first step [...] in the Pacific and a meaningful prelude to containing Guam." And we'll no doubt get plenty more videos when they do.
Previously President Trump has described the US as "locked and loaded" and ready to bring "fire and fury" to North Korea. Earlier today Trump warned that, "talking is not the answer" with North Korea, contradicting what his own Pentagon staff said just 24 hours earlier.
G/O Media may get a commission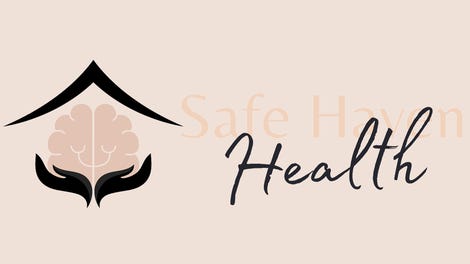 Addiction counseling
Safe Haven Health
But at least we know from Bannon's final and disastrous interview in the White House that the grown ups acknowledge preemptive war is off the table.
"There's no military solution [to North Korea's nuclear threats], forget it," Bannon said in an interview with the American Prospect that he apparently thought was off the record.
"Until somebody solves the part of the equation that shows me that ten million people in Seoul don't die in the first 30 minutes from conventional weapons, I don't know what you're talking about, there's no military solution here, they got us," Bannon continued.
And he's right. There's no option that doesn't leave thousands of people in the region dead. So the US and North Korea will continue releasing their home movies, some more seductive than others. Let's just hope that the next one, whatever it may be, doesn't lead to a full-blown World War III.