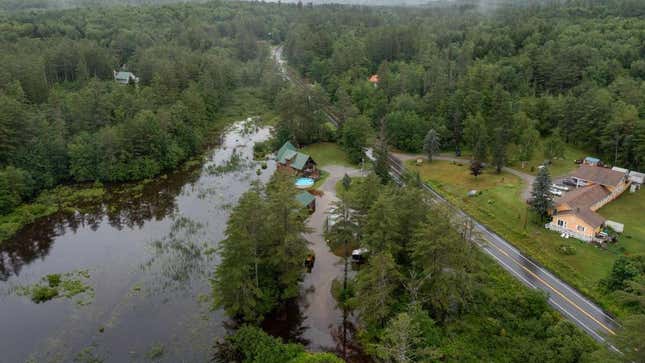 Vermont woke up to widespread flooding, mudslides, and road closures after heavy rain engulfed the region this weekend and on Monday.
Emergency responders have conducted more than 50 water rescues for residents trapped in their vehicles, or in their homes by the fast moving floodwaters, local station NBC5 News reported.
The extreme weather conditions come after several days of heavy precipitation and weekend flooding in New England and the Hudson Valley this past weekend. Communities north of New York City experienced mudslides and road closures, The New York Times reported.
In anticipation of the extreme weather, first responders from other states traveled to Vermont from Michigan, South Carolina, New Jersey, and other locations to support local responders. Officials also declared a state of emergency in Vermont on Sunday. Thankfully, the region is seeing the tail end of this weather and the conditions are expected to clear up by tomorrow, according to the National Weather Service (NWS).
"Showers will push north and eventually come to an end through the day Tuesday for New England after multiple days of significant rainfall over the Northeast," the NWS said in today's alert.

Officials have warned that some dangers still persist. "Just because the rain has stopped in some areas, does not mean the threat of flooding has gone away. Stay vigilant and stay updated," Vermont Governor Phil Scott tweeted this morning.