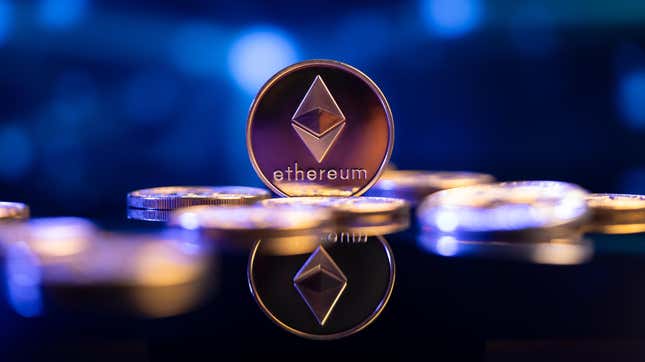 The crypto landscape has seen better days. Vitalik Buterin, the inventor of Ethereum, was apparently the subject of a hack that targeted his Twitter account and promoted a less-than-authentic scheme to drain people's crypto wallets.
Even Twitter Can't Kill Twitter | Letter From the Editor
"To celebrate the Proto-Darksharding coming to Ethereum, @Consensys is marking the moment with a commemorative NFT. 'Proto honors the work of the devs who made this possible. The collection is free for the next 24 hours," the alleged hackers posted on Buterin's account, followed by a link to a webpage where users were encouraged to claim the NFT.
The hack was reported by Web 3 Is Going Great, a blog dedicated to chronicling all the ways that the future of tech is imploding. Buterin's account was hacked, and the tweet was posted and subsequently removed all over the course of 20 minutes. A limited edition NFT was seemingly too good to pass up for crypto bros across the internet, and according to Web 3 Is Going Great, the attached link would actually take you to a wallet drainer, effectively offering the hackers the chance to crypto-bankrupt you. The outlet says that the scheme actually worked, and roughly $650,000 worth of NFTs were stolen from unsuspecting victims.
Proto-danksharding is an upcoming update to Ethereum's digital infrastructure, which developer Mario Havel told Decrypt was in its last stages of development before release, seemingly in the next few months. The new update will use so-called "data blobs," allowing the Ethereum network to expand and handle up to 100,000 daily transactions.
Buterin's hack is par for the course in the digital-only currency world. A report last fall found that hackers stole the equivalent of $718 million in crypto from January to October 2022. This past June, the Department of Justice announced that it identified the two hackers that targeted the Mt. Gox crypto exchange in 2011, making off with around 647,000 bitcoins along the way.