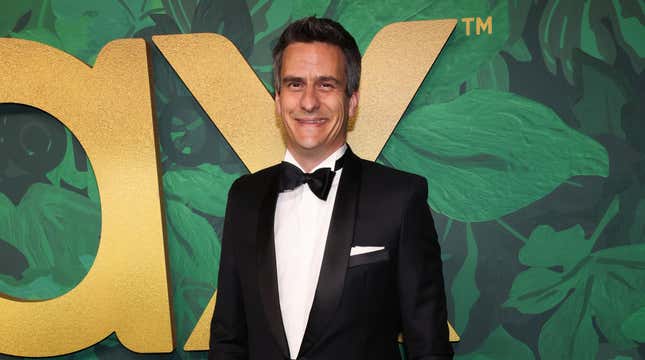 Warner Bros. Discovery is coming off a high of its massive box office success from the Barbie movie, but it's not enough. It's never enough. In fact, it's your fault things are not going as well as they should. Yes you, dear viewer, you've had it too good for too long. All that content you've been paying for has been granted to you too cheaply. You see, prices have to rise, content has to disappear, and viewers need to buckle up and take it on the chin.
Andrew Callaghan Talks 'This Place Rules'
At least, that's the view of one of Warner Bros. Discovery's top execs. According to a report from The Hollywood Reporter, the company's CFO Gunnar Wiedenfels told the crowd gathered at the Bank of America Securities Media, Communications & Entertainment Conference Thursday that, "For a decade, in streaming, an enormously valuable amount of quality content has been given away well below fair market value."
"That's in the process of being corrected." Wiedenfels continued.
Earlier this year, Warner Bros. Discovery dropped the "HBO" name from its HBO Max streaming slate and combined it with Discovery's reality TV under the new "Max" brand. When HBO Max started, its ad-free pricing started at $14.99. That's since increased to $15.99, but the company's CFO seems to imply that can—and should—go up even more.
"We've seen price increases across essentially the entire competitive set," the WBD CFO told the assembled media business types. "We've increased prices, especially internationally, where a lot of the HBO Max launches were very, very much targeted at the maximum possible subscriber number, not necessarily the maximum possible economics from the launch."
Wiedenfels continued by saying that increasing streaming prices would reduce churn, AKA the number of subscribers who drop every month, especially if the company tries to commit more folks to annual plans. He also pushed the potential for advertising-based streaming tiers. Among the biggest streaming platforms around, HBO is not alone in that. Netflix has continued to highlight its cheaper, ad-based tier while limiting options for non-ad subscriptions.
But WBD's "more cash-focused mentality" seems to be derived from making as much money on some of its biggest franchises as possible, especially with merchandising and licensing. Warner Bros. Discovery CEO David Zaslav said as much during a recent Goldman Sachs conference as well.
What the Warner Bros. execs aren't saying is whether they're actually making their products worth subscribing to. The company has become synonymous with canceling shows and movies, even ones like Batgirl that were already finished. Sure, other media enterprises have been on a canceling kick as of late, but Warner Bros. is by far the worst of the lot. Variety reported based on its own collected data that Max was the worst by far with show cancellations, making up 26.9% of all canceled content from 2020 to 2023. The company has purged itself of content since its merger back in 2022, whether that's Westworld, the planned Zatanna movie, or the multitude of animated content, some of which had loyal fans who are likely rather miffed at losing on future streams.
Wiedenfels said these content cuts were bent around a more consolidated decision-making process. Instead of these films and shows being made from "one individual unit," they wanted projects that could be monetized across the whole WBD spectrum.
"A small percentage of titles really drives the vast majority of viewership and engagement," he said.
This painting-by-numbers approach to crafting media isn't exactly new, but Warner Bros. Discovery has a bit of a reputation in Hollywood, namely as both the boogeyman and the laughingstock of the entire media biz. The company is at the heart of ongoing strikes between the writer's and actors' unions, and Wiedenfels called it an "unfortunate situation" that not much content was actually being created. Of course, Warner Bros. has claimed an upside of short-term savings of around $100 million because they no longer need to pay production costs. But that also means less revenue to be had in the near future.
So in short, Warner Bros. wants less content, and more easily monetized big-tentpole productions for known brands. It wants viewers to pay more for the content they watch, and you shouldn't expect to cancel as easily when you find out there's nothing available worth watching. But there's a positive to all this, you see. When asked about a potential theme park centered around Barbie to make bank off the company's recent success, Wiedenfels said "the short answer is yes."