This seemingly random assortment of colorful rectangles, reminiscent of a terrible paint swatch accident, actually represents the state of Android fragmentation in 2014. OpenSignal, a website dedicated to mapping all things mobile, pulled together this data and saw 18,769 distinct devices downloading its app on Android. And we thought last year was bad.
How bad fragmentation actually is, though, remains up for debate. On the one hand, the insane—borderline ridiculous—number of sizes and devices makes developing a widely accessible app an overwhelming task, not to mention getting the apps to run optimally on all those disparate devices. Think testing with just the most-used smartphones will suffice? Nope. OpenSignal points out that the 10 most popular devices last year covered 21 percent of the market. That number has since declined to 15 percent, so even testing an app effectively is harder than it used to be.
Let's not even talk about the fact that some people out there are still stubbornly stuck on Android 2.2 Froyo. When Apple CEO Tim Cook took the stage during the WWDC 2014 keynote to announce iOS 7's crushing adoption rates over KitKat, then at only 9 percent, he did so with a smile on his face. Although OpenSignal says things have gotten a little better since then (closer to 21 percent), that still doesn't quite compare to iOS 7's presence on 9 out of 10 Apple devices.
And the increasing creep of sensors onto our smartphones provides another technical hurdle to work around. Although most sensors become ubiquitous over time, some can also be discontinued. One example OpenSignal points out is when the Galaxy S4 transitioned to the S5, Samsung dropped relative humidity and environmental temperature sensors in favor of a heart rate sensor and a fingerprint scanner. This constantly changing landscape of what phones can and can't do is pretty chaotic when compared to iOS or even Windows Phone.
G/O Media may get a commission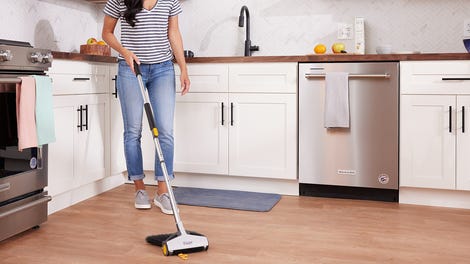 BOGO 50% Off
Flippr - BOGO 50% Off
However! Fragmentation is, in part, what makes Android great and distinctly not Apple. The bottom line is choice for manufacturers making these phones and, you know, all of us. We can pretty much get the exact smartphone we want with Android, and it's all made possible by fragmentation. So if you every bemoan developers who build on iOS first, remember these dizzying charts and statistics. This is just the crazy Android world we live in. [OpenSignal]
This chart is fragmentation by brand. Despite lapses in a few markets, Samsung still holds an overwhelming lead.