There's been a deluge of live-action adaptations of classic animated films lately. Some have been pretty great, some have been flawed... and some have been best forgotten. But there's still a slew of them on the horizon. Here's our ranking of the upcoming live-action adaptations, according to which is most doomed.
It seems that a day can't go by anymore without us getting an announcement that another childhood classic is getting a live-action revamp. Disney, in particular, seems determined to take every single one of their animated films and making a new, live-action version of it. It's an easy way to make a film suitable for kids and that has a nostalgic hold on adults. And that can be good. It can also be a disaster.
Beauty and the Beast
Starring: Emma Watson as Belle, Dan Stevens as the Beast, Luke Evans as Gaston, Josh Gad as LeFou, Emma Thompson as Mrs. Potts, Kevin Kline as Maurice, Audra McDonald as Garderobe
Directed By: Bill Condon (Dreamgirls, Twilight: Breaking Dawn)
What Else We Know: Unlike Cinderella, this is poised to be a full-fledged musical, with the songs from the original Disney animation being incorporated — along with new songs by Alan Menken and Sir Tim Rice (Aladdin, The Lion King). Disney's given this one a March 17, 2017 release date.
G/O Media may get a commission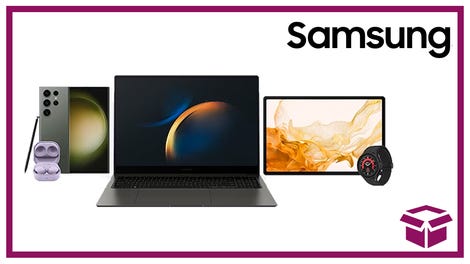 24 hour deals
Discover Samsung - Daily Deal
Thoughts: Of all of the live-action movies being attempted, this is the closest to being a straight-up translation of the animated film. Given that Disney's been doing a stage version of the movie for decades, making Beauty and the Beast into a live-action musical movie isn't nearly as far-fetched as some other options may seem.
This looks like it's going to be a nostalgia fest for adults, and a perfectly harmless movie for kids. The casting looks nigh on perfect — especially in the supporting cast. Josh Gad's going to knock "Gaston" out of the park. And Emma Thompson's already got a track record in performing songs originated by Angela Lansbury — take a look at her in Sweeney Todd. Audra McDonald's participation is only rumored right now, but Disney's crazy if they don't give her whatever she wants. And Bill Condon definitely knows how to direct a musical. Everything looks to be in good hands. Although we're still missing a Lumiere to take on "Be Our Guest."
Disney's in no way skimping on talent for this production. I'm comfortable saying that if you liked Cinderella, you're going to like Beauty and the Beast.

Odds: 5:1 in favor of it being a tale as old as time.
The Jungle Books
This is another one of those weird situations where two films with the same source material are being produced at roughly the same time.
Disney version:
Starring: Scarlett Johansson voicing Kaa; Idris Elba voicing Shere Khan; Christopher Walken voicing King Louie; Bill Murray voicing Baloo; Ben Kingsley voicing Bagheera; Giancarlo Esposito voicing Akela; Lupita Nyong'o voicing Raksha; Emjay Anthony voicing Gray; and Neel Sethi as Mowgli
Directed by: Jon Favreau (Iron Man)
What Else We Know: This one started filming last year and has a scheduled release date of n April 15, 2016. As you'd expect from a film with a lot of talking animals, it'll have a fair amount of CG. Bill Murray's going to sing "Bare Necessities," and Richard M. Sherman — who wrote the original songs with his brother — will be writing new songs for this iteration of the story.
Thoughts: As with Beauty and the Beast, Disney's hand-picked a stellar cast and the thought of Murray singing "Bare Necessities" certainly fills me with an unholy amount of childish glee. Scarlett Johansson's a proven expert at voice-acting after Her. And there's always some hilarity inherent in giving Walken anything involving singing — you've also got to wonder if his King Louie's getting a new song with less baggage than "I Wanna Be Like You" has these days.
The Jungle Book isn't nearly as embedded in the cultural landscape as Disney's fairy tale/princess movies, so whether this can bring the same excitement as Cinderella and Beauty and the Beast is questionable. Whether you want to see this story again probably has a lot to do with your opinion on The Jungle Book and, of course, Rudyard Kipling in general.
Warner Bros.' Jungle Book: Origins
Starring: Rohan Chand as Mowgli; Benedict Cumberbatch as Shere Khan; Cate Blanchett as Kaa; Christian Bale as Bagheera; Matthew Rhys as John Lockwood; Naomie Harris as Nisha; Andy Serkis as Baloo
Directed by: Andy Serkis
What Else We Know: At first, Alejandro González Iñárritu (Birdman) was going to direct, but he pulled out due to scheduling conflicts. Then Ron Howard was in talks to take over from Iñárritu, but the gig ultimately went to Andy Serkis, in his first ever directing gig. Production began last month with a release date planned for October 6, 2017.
Thoughts: Everything about the popular knowledge of The Jungle Book and Rudyard Kipling above apply doubly for this film, which doesn't have the famous songs of the Disney animated film to buoy it. And the voice cast is much more tilted towards Brits (and an Australian) than Disney's version, which has unfortunate implications when you're adapting Kipling.
However, if you're doing a film with this many animal characters, it's hard to think of someone better suited to creating fully-realized, three-dimensional CG characters than Serkis. He's uniquely suited to taking on a project like this. Also expect Cumberbatch's Shere Khan to be a spiritual successor to his Smaug.
Odds: Warner Bros. is in a tough place. Disney's version of the story is coming out first, and if theirs is a hit, people may be all Jungle Booked out when Serkis' comes out over a year later. On the other hand, if it's a flop, audiences may still suffer Kipling fatigue and they'll have to explain why this one is worth going to. Disney's got the edge in this battle.
Mulan

Cast and Crew: A recent announcement, so nothing more than that Disney has bought a script from relative newcomers Elizabeth Martin and Lauren Hynek.
Thoughts: Mulan was awesome, and there's a whole generation who feels like getting down to business only means defeating the Huns. It could be great. It could, however, become mired in the same kind of casting mistakes that Memoirs of a Geisha did. This is case where Disney needs to tread lightly and listen to people.
Odds: Too soon to tell, could be action-packed and delightful. Could be a time bomb.
Rats of NIMH
Cast and Crew: This one was announced to still be happening pretty recently, so there isn't a director or a cast yet. All we really know is that Michael Berg (Ice Age 5) is writing the script for MGM.
What Else We Know: As per Deadline, this version is set to be an "origin story in which an imperiled mouse protagonist befriends a comical crew of lab rats as they turn hyper-intelligent. They escape a secret laboratory and become the great minds of vermin civilization, forced to outwit the humans hot on their tails."
Thoughts: Oof. There are a number of red flags in that description. It doesn't seem to resemble in any way the story in the book Mrs. Frisby and the Rats of NIMH, which centered around the widowed field mouse Mrs. Frisby trying to save her home from destruction with the help of a society of rats whose development has been advanced due to their former lives as laboratory subjects. Instead, this seems more like a story about the other rats in the lab Pinky and the Brain came from. It's the "comical crew of lab rats" that really sends off flares.
Don Bluth's The Secret of NIMH is a masterpiece. It's so good, so nuanced, and so beautiful that adapting the story a second time was always going to be an uphill battle. And this does not seem as though the studio's trying to find a way to make a film that uses today's technology to improve on the original.
Odds: NIMH by way of Alvin and the Chipmunks: The Squeakquel.
Cruella
Cast and Crew: Aline Brosh McKenna (The Devil Wears Prada) has been hired to write the script for Disney.
What Else We Know: Nothing, this announcement was made back in 2013, and there's been no further movement.
Thoughts: We've been here before with a live-action 101 Dalmations. It was fine. Glenn Close's Cruella De Vil was clearly the best part. The question is whether this is just another live-action version, which McKenna's adapting in similar vein to Cinderella, or whether the idea is to give Cruella the Maleficent treatment. Although, Cruella in the 1996 live-action movie bore more than a passing resemblance to Miranda Priestly in The Devil Wears Prada, so we could be going the modern-day adaptation route.
I have no idea how you focus a film on Cruella. What's her motivation? Some unknown hidden dog trauma? She wants to make a coat from her employee's pets. That's hard to give a sympathetic backstory to.
Odds: If this is dead, that might be for the best.
Dumbo

Cast and Crew: Director is Tim Burton. Writer is Ehren Kruger (Transformers).
What Else We Know: Nothing, just that it's a live action Dumbo.
Thoughts: Well, the Pink Elephants scene is sure to be appropriately terrifying. Other than that, a live-action Dumbo is going to ratchet up the sadness in horrible ways. Dumbo's love for his mother and his horrible circus experiences are only going to reach mind-fuck levels if we have to see a real (or real-looking) elephant endure them. Layer Burton's style on top of that, and it's a nightmare fuel molotov cocktail.
Odds: Depends, how did you feel about his Alice in Wonderland?
Winnie the Pooh
Cast and Crew: Another Disney project, this time being written by Alex Ross Perry (Listen Up Philip)
What Else We Know: Like the live-action Alice in Wonderland, the focus will be on the child protagonist returning to the magical land of his youth. So, adult Christopher Robin returns to the Hundred Acre Wood.
Thoughts: This is a bad idea. Things the real-life Christopher Robin hated when he was an adult: Winnie the Pooh. His family. Winnie the Pooh. The exploitation of his childhood. Winnie the Pooh. And commercialization of Winnie the Pooh. There's really no way to do a story with this plot that isn't just a misery pile.
Also, what are the chances that the CGI toys are dead-eyed horrors? This is going to be a Winnie the Pooh where Eeyore is the least depressed person in the theater. Disney, please. Think about this.
Odds: Please don't make this movie.