Ryan Gosling confirms he's a part of Blade Runner 2. Check out a weird and wonderful new alien from The Force Awakens. Ezra Miller talks about what he wants from Barry Allen in The Flash. Plus, Agent Carter gets a return date, and David Tennant chills in the first clips from Jessica Jones. To Me, My Spoilers!
Wonder Woman

Following yesterday's reveal of Chris Pine in costume as Steve Trevor, speculation has emerged that the old-timey clothing could mean the movie is taking a similar approach to the classic Wonder Woman TV series—that across the centuries-spanning story, Pine will play both a modern-day Trevor and his older grandfather in scenes set during the First World War. [CBR]
As well as accidentally leaking images from the set, actor Saïd Taghmaoui has been talking to the media about his role—and according to an interview with French magazine Ultra (translated, so it may not be 100% accurate), he'll be playing a "good" superhero:
I'll be playing a superhero, but details are still under wraps. I can't tell you much.
G/O Media may get a commission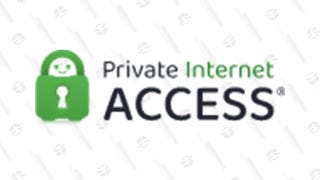 $3 per month
Private Internet Access | 2 Years + 2 Months Subscription
Taghmaoui was also wearing a period costume in the picture he shared on social media, so there's no clear identity as to who he's actually playing yet—but he might have a larger role in the film than previously thought. [Batman News]
---
Blade Runner 2
Speaking to Collider at a press junket for The Big Short, Ryan Gosling has confirmed the long standing rumors that he will be involved with the film.
---
The Flash (Movie)
Ezra Miller expresses his hope for playing Barry Allen in the film:
Well, [first] it's going to be a movie, I'd like for it to be an exploration of a human being, a multi-dimensional human being, to speak…Wow, I just made such a pun, without meaning to….I'd like the character to have many dimensions. But really, I'd like him to have the usual dimensions we know and love, and then some extra ones that are part of the amazing consideration of this superhero. I hope to realize him as a person, and I think what's most exciting for me in superhero mythologies is when we feel the humanity of someone who is heroic — or the heroism of someone who is a flawed, deeply human person.
---
Zootopia

Michael Giacchino will score the film, his first contribution to a Disney animated movie. [/Film]
---
Captain America: Civil War

The footage from the film released as a post-credits sequence in Ant-Man has now been released online.
---
Finding Dory

Here's a "living teaser poster" for the film. [Coming Soon]
---
The Hunger Games: Mockingjay Part 2

The end is near for Katniss Everdeen in a new TV spot.
---
Star Wars: The Force Awakens

Although his very own action figure was released in September as part of the swathe of "Force Friday" toys, Empire now has a "first" look at Constable Zuvio, a lawman who calls a small settlement on Jakku his home, in the film itself.
---
Twin Peaks
Bailey Chase has been cast in a recurring, but currently undisclosed, role in the show's revival. [Deadline]
---
Grimm

Meanwhile, Chase has also been cast in a recurring role in Grimm. He'll play Lucien Petrovich, the "leader of a Wesen revolutionary group". [Deadline]
---
The Flash

Director Rachel Talalay has confirmed the title of the episode she's directing, the 12th of the season: "The Fast Lane". [Spoiler TV]
---
Jessica Jones
Eagle-eyed fans have spotted Stan Lee's cameo in the series already, thanks to a brief shot of a police station in the trailer—the same picture of Lee dressed as a Police Officer, as seen in Daredevil, appears once more, just to the left of the man's head in the below image. [CBR]
David Tennant plays cards and menaces a family as the Purple Man in two new clips from the show. [/Film]
---
Agent Carter

Finally, alongside a new publicity still, ABC confirmed that the show will return on January 5th. [CBR]
---
Additional reporting by Gordon Jackson and Charlie Jane Anders. Image: Batman v Superman: Dawn of Justice.