As spring approaches, even the northern reaches of Canada are melting up. Extensive rafts of sea and lake ice are shattering during the spring thaw, creating beautiful landscapes of broken glass glittering in the sun.
Lake ice melting in northern Canada as seen from the International Space Station on 2 May 2015. Image credit: NASA/Scott Kelly
These photographs were taken of the sea ice melting in Northern Canada on Saturday, May 2 2015 as part of the Crew Earth Observations research project on the International Space Station. Photographs taken by astronauts on the space station are all filed to an open-access geolocated database, although these particular images are so recently added that they have not yet been fully catalogued with keywords and captions. Along with being a beautiful peek at our home planet for us to admire, these photographs serve a valuable research function by giving scientists around the world access to regularly-updated, extensive, detailed views of our planet spanning years.
An inlet on the Quebec coast near L'Île-d'Anticosti. Image credit: NASA

G/O Media may get a commission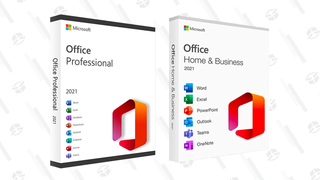 89% off
Microsoft Office Professional 2021 Lifetime License
The coastline near L'Île-d'Anticosti, Quebec. Image credit: NASA
Melting ice in Big Lake, Ontario, Canada. Image credit: NASA
An island in Big Lake, Ontario. Image credit: NASA
Cracked ice in Fisher Bay, Manitoba. Image credit: NASA
Lake Saint Martin, Manitoba is shattering in the spring thaw. Image credit: NASA
A prominence into Lake Winnipegosis, Manitoba creates a focal point for expanding cracks in the ice. Image credit: NASA