When we hear news about human sexual dysfunction, it often tends to revolve around men. And when female sexual dysfunction does receive attention, it's often brought up in reference to the difficulty they face achieving sexual climax. But a new study shows that jumping the orgasmic gun is likely a problem that is faced by women and men alike—even if we don't always hear about it.
The study was conducted by researcher Serafim Carvalho and his colleagues at the Hospital Magalhães Lemos in Portugal. According to Live Science, the team sent out orgasm questionnaires to a "general sample" of over 850 Portuguese women between the ages of 18 and 45. Of the 510 women who responded, 40 percent claimed to have experienced an orgasm earlier than they'd desired at some point in their lives; 14 percent reported that they experienced premature orgasm on a regular basis; and 3.3 percent met the criteria for having a "dysfunction" due to premature orgasm.
"At one extreme are women who have a complete control over their orgasm," the researchers write in a report to be published in the journal Sexologies. "[At] the other extreme is a group of women who report having a lack of control over the moment of orgasm, which occurs very early during intercourse, leading to personal or couple discomfort."
"I feel the same way men must feel about premature ejaculation and don't completely see the difference," explained one woman who participated in the study. "I finish very quickly, whereas my boyfriend doesn't get a chance to, and it's really starting to bother me. Once I orgasm, I find it uncomfortable to continue, the mood changes and he ends up missing out, which I feel bad about."
G/O Media may get a commission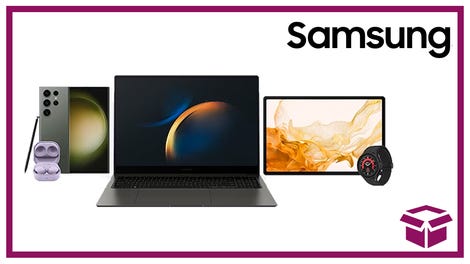 24 hour deals
Discover Samsung - Daily Deal
[Via Live Science]
Top image via Yuri Arcurs/Shutterstock