Another wildly unpopular Ryan Zinke proposal bites the dust.

Last November, the Department of Interior floated the idea of major fee hikes at some of the most popular parks in the national park system during the high season. The public spoke during a comment period, and it was not happy.
On Thursday, in a rare sign that our democracy is still somewhat functional, the National Park Service—which Zinke oversees as Interior Secretary—announced that visitors wouldn't be charged up to $70 to visit national treasures like Yosemite, Yellowstone, and Rocky Mountain.
Instead, a series of modest $5 fee hikes will be spread out across 117 sites the agency manages, starting on June 1. Annual passes for individual parks will also increase $5-10 while the annual system-wide pass will stay at $80.
This is a much more palatable plan to just about everyone. It will keep parks largely affordable and accessible to all Americans. And it ensure that gateway communities that depend on a steady stream of hikers, campers, gawkers, and park lovers won't become ghost towns. And the park system itself will gain some needed financial security.
"Fees do have a role to play in our parks, and the administration's move to abandon its original proposal in favor of more measured fee increases will put additional funds into enhancing park experiences without threatening visitation or local economies," Theresa Pierno, the head of the National Parks Conservation Association, said in a statement.
G/O Media may get a commission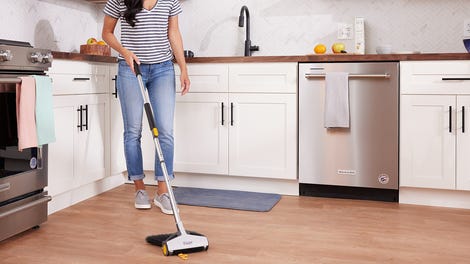 BOGO 50% Off
Flippr - BOGO 50% Off
The agency expects that the diffuse increase in fees will bring in $60 million in extra revenue annually. In the 2016 fiscal year, the agency collected $199 million in fees, so the extra cash isn't exactly chump change. In fact, it's much needed money because the 417 parks, monuments, and other sites in the system have a lot of things to fix. There are $11.6 billion in deferred repairs, to be exact.
The fee increase will help close that gap, along with the proposed Public Lands Infrastructure Fund. This fund would rely on fossil fuel leases on other federal lands, because of course.
For now, though, let's celebrate some good news. And who knows, maybe Zinke will take the will of the people into account on another of his toxic proposals.