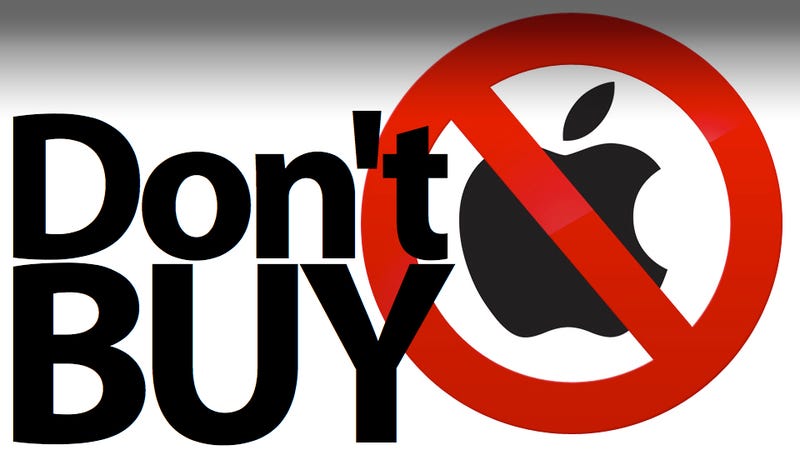 It's a weird time to buy an Apple product. By that I mean it's a terrible time to buy an Apple product. At least, if you want to own the latest and most amazingest with the least amount of heartbreak. That's the story for three of Apple's biggest products: iPhone 4, iPad and now, the MacBook Pro.
If you're the thrill-seeking sort—and more specifically still, the sort who measures their thrills in an inverse relation to the amount of time that's passed between a fresh gadget rolling off the assembly line in Shenzen and being pressed into your hands by a cute-but-not-too-cute Apple Store employee—we think you'll be happiest if you buy your admission tickets to the new and shiny in the first half of its life-cycle, so you get to ride out its entire life knowing you own the thing to own. Generally speaking, the closer to a gadget's death date you purchase said gadget, the worse you're gonna feel when its hotter, younger, possibly tanner replacement is announced.
Obviously this formula for gadget happiness is subject to the pull of two major variables: Price and new hotness density. Sure, the new iPhone might be able to blow you, but can you buy it for $100? And if the one before it was similarly sexy, the new one's talents may not seem all that great as an upgrade. (Hence, less new gadget remorse.) On the other hand, if the new model does something truly amazing that the previous one did not, the remorse factor can explode so violently it reforms itself into a black hole suck.
Anyway, we've already said why this moment is a dicey one to buy an iPad—a new one is likely less than an iPhone 4 for that matter, though the case is strongest for holding out on the iPad, given that we're in a timeframe measured in weeks before a likely replacement.