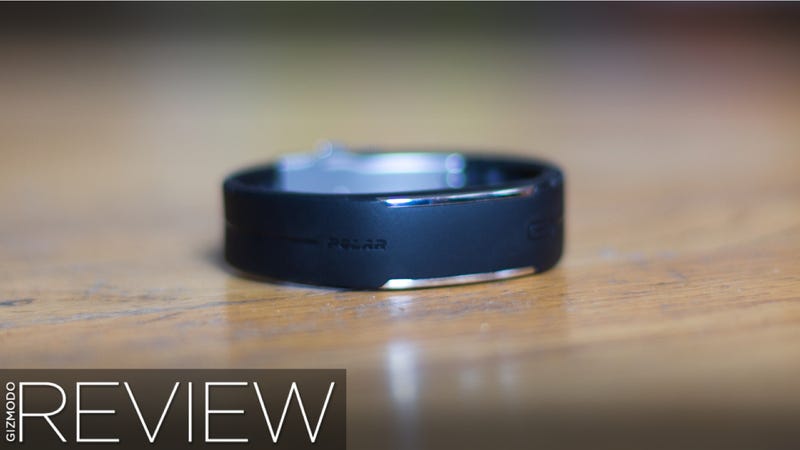 Everybody and their mother has brought an activity tracker to market in the last year, but it actually makes sense that Polar—a company with a long history making heart rate monitors—would get into the game. Unfortunately, their first stab at a fitness monitor feels more like a first-draft.
What Is It?
A new, wrist-worn fitness tracker with a little more emphasis on workouts than most fitness trackers, which focus a bit more on your everyday activities. And it's from Polar, the granddaddies of heart rate monitors.
Why Does It Matter?
Because it's from Polar, the granddaddies of heart rate monitors. We'd hoped that, after decades of tracking athletes' hearts, the company would be able to apply some unique know-how to the fitness tracker game. Indeed, it's the first fitness tracker that can pair directly with an external heart rate monitor (sold separately).
Design
It borrows a lot of its aesthetic from the Nike FuelBand. Essentially, you've got a hard rubber wrist band with an array of red LEDs that make up a display on one side, and one button to activate the display and toggle which screen you see. On the back is a metal buckle, which folds in and out, enlarging the band so you can remove it when you want.