Comic Book release schedules are, more often than not, a little fluid. Sometimes a release is only pushed back a week. Sometimes, a month. But sometimes, a comic can be delayed for months and years, like the recently re-announced Batman: Europa. Here are some of the longest and most frustrating delays in modern comics history.

10) Genndy Tartakovsky's Cage!
Announced: 2007
Issues released: None
Longest Delay In Releases: Announcement—Cage! #1, 8+years
Yes, the man behind Powerpuff Girls, Samurai Jack, Clone Wars and so many amazing cartoons announced back in 2007 that he would write and draw a miniseries about the Marvel hero Luke Cage, promising his iconic style, pulpy action and a satirical look at the Marvel comics of the '70s. Then... nada. It might seem unfair then to put this on a list of delayed comics, but Tartakovsky actually worked away at the miniseries. As of 2012, Tartakovsky revealed that everything was done outside of the four issues being coloured. But with no new news in the last 3 years, it seems like no matter how much is done, Cage! might never see the light of day.
9) The Dark Knight Strikes Again
Announced: 2001
Issues released: 3
Longest Delay In Releases: The Dark Knight Strikes Again #2—The Dark Knight Strikes Again #3, 3 months
G/O Media may get a commission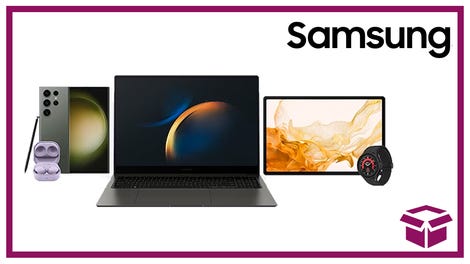 24 hour deals
Discover Samsung - Daily Deal
Although 3 months—especially for Frank Millar—isn't exactly a huge delay, it's become one spoken in hushed tones by DC fans over the years. Unlike The Dark Knight Returns, Strikes Again was critically slammed upon its release, and if it had not sold as well as it did, would've been an unmitigated disaster for DC. Due to the hammering the series received, many suspected that the third and final issue was delayed in order to try and salvage the critical approval of the series with a complete rework, but it did little to help. Despite the popularity of the rumor even today, it's likely the delay was simply down to Millar's infamous schedule.
8) Hawkeye
Announced: 2012
Issues released: 22
Longest Delay In Releases: Hawkeye #20—Hawkeye #21, Hawkeye #21—Hawkeye #22, 5 months each.
Hawkeye was a smash hit for Marvel when it began in 2012; a unique art style from artist David Aja and colorist Matt Hollingsworth, and snappy writing from Matt Fraction created one of the company's most unique books. The series trundled along fine until it entered the final stretch: out of nowhere, the last two issues of the series were repeatedly pushed back, as fans clamored to see the end of Fraction and Aja's story. Hell, Hawkeye got so tired of waiting he started a new series, All-New Hawkeye, while Hawkeye #22 waited to come out—which it finally did in July of this year.
7) All-Star Batman & Robin
Announced: 2005
Issues released: 10
Longest Delay In Releases: All-Star Batman & Robin #10—All-Star Batman & Robin #11, 7+ years
Frank Miller's infamously enjoyable trainwreck wasn't just decried for its memetic panels and general Miller insanity—but for the fact that it's still not been finished. There were several smaller delays during the run, as is par for the course with the writer/artist—but then it completely dropped off the radar with no end in sight in 2008. As of last year, the eleventh issue is still allegedly in the works, despite Miller's busy schedule.
6) Image United
Announced: 2008
Issues released: 3
Longest Delay In Releases: Image United #3—Image United #4, 5+ years
Meant to be a collaboration between the seven founders of Image Comics—each artist drawing their own characters in a crossover miniseries penned by Robert Kirkman—Image United originally began on schedule, until out of nowhere, the third issue had an 8 month delay in publishing, causing Image to scramble and slot in a guest "Issue 0" during the wait. But that delay was not to be the last for the series: As of today, Image United #4 (originally solicited for April 2010) has yet to be released, with no clear date in sight.
5) Civil War
Announced: 2006
Issues released: 7
Longest Delay In Releases: Civil War #4—Civil War #5, Civil War #5—Civil War #6, 2 months each
In the grand scheme of things—especially in comparison to some comics on this list—a two month delay isn't that big. But what made it big for Civil War was the ripple effect it had on Marvel's entire comics output. When the main series was delayed for the first time to accommodate artist Steve Niven's schedule, several of Marvel's other comics, otherwise perfectly on time, had to be pushed back as well to avoid spoilers for the event. Fans and retailers alike were incensed, as Civil War and its tie-ins were selling extremely well—only to suddenly find themselves without many new Marvel comics for several months.
4) Planetary
Announced: 1999
Issues released: 27
Longest Delay In Releases: Planetary #26—Planetary #27, 3 years
Warren Ellis and John Cassaday's legendary series Planetary finally came to a close 10 years after it began in 2009, after suffering myriad delays in its publishing schedule—and even taking an official two-year hiatus in 2001 that still wasn't the longest delay the series suffered. Fans had to wait just over three years to the day to get the final issue.
3) Spider-Man/Black Cat: The Evil That Men Do
Announced: 2002
Issues released: 6
Longest Delay In Releases: Spider-Man/Black Cat #3—Spider-Man/Black Cat #4, 3 years and 3 months
Just as Spider-Man was exploding on the big screen thanks to Sam Raimi, Marvel released the first issue of a new miniseries by Kevin Smith, designed to usher in the writer's tenure on Amazing Spider-Man. But instead, out of nowhere the miniseries took an unplanned break for three years before Smith finally scripted the rest of the series, after much criticism from fans. At the same time, Smith also began a new miniseries called Daredevil/Bullseye: The Target for Marvel, which as of today still remains unfinished after the release of a single issue.
2) Sandman: Overture
Announced: 2013
Issues released: 5
Longest Delay In Releases: Sandman: Overture #1—Sandman: Overture #2, Sandman: Overture #3—Sandman: Overture #4, Sandman: Overture #4—Sandman: Overture #5, 5 months each
Neil Gaiman's hotly anticipated return to the Sandman saga at Vertigo was originally meant to be a bi-monthly series with the artist J.H. Williams, III—but Gaiman went on lengthy book tours during the writing process that left little time to work on the scripts, pushing the delays between issues further and further. With the final issue due to come out next month, no issue of Overture has stuck to its bi-monthly schedule, each fluctuating between five and four-month gaps at a time. Gaiman released an apology during the delay between the second and third issues, when the series officially moved over to an irregular schedule.
1) Captain America: White
Announced: 2008
Issues released: 1
Longest Delay In Releases: Captain America: White #0—Captain America: White #1, 7 years
Captain America: White was originally part of a thematic "color" series by Jeph Loeb and Tim Sale, which looked at the early formative years of heroes like Spider-Man, Daredevil and the Hulk. The Captain America miniseries received a prequel issue in September 2008, but then promptly dropped off schedules altogether. Many thought that the book had been quietly scrapped by Marvel, until earlier this year when out of nowhere they announced that the series would finally release—the first issue is currently due out next month.