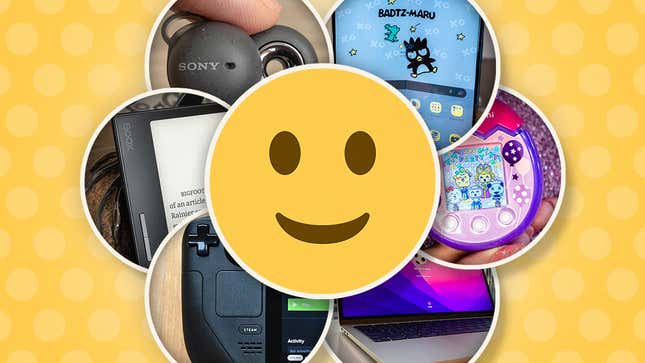 For better or worse, 2022 saw millions of workers who had been spending the past couple of years in hastily made home offices start returning to their daily commutes, but tech makers aren't forgetting the lessons they learned since the sudden shift to work from home kicked off. Laptops are more popular than ever, webcams are finally getting good, and 2022's hybrid work market didn't slow down at all.
Pandemic development momentum hasn't stopped, yes, but that also applies to fun shit. Following on the heels of the laptop boom, the gaming handheld space is becoming much more diverse, no longer dominated solely by options from the likes of Nintendo or Sony. The Steam Deck has ushered in an era of affordable handheld gaming PCs, and cloud gaming services and even devices are making themselves available for those who don't want to splurge on a full computer.

Hobbyist devices like drones are also taking off now (not sorry for the pun), with new options from mainstream companies like DJI giving prosumers options between novelty toys and full-on Hollywood rigs.

There were plenty of excellent gadgets, gizmos, and services all around this year, so join us as we walk you through some of our favorites.