Something's not quite right about 23andMe's DNA analysis kits, and the Food and Drug Administration is on it. The agency ordered 23andMe to stop selling the kits until the Google-backed company can prove that they actually work. Sounds reasonable.
The government didn't mince its words in a November 22 letter to 23andMe. "FDA is concerned about the public health consequences of inaccurate results from the PGS device," the letter reads. "The main purpose of compliance with FDA's regulatory requirements is to ensure that the tests work." The FDA went on to suggest that false positives or false negatives on the test could lead to startling consequences—like women getting unneeded mastectomies. People take these tests seriously!
Skepticism about 23andMe's Saliva Collection Kit and Personal Genome Service is not a new thing. In 2012, UnitedHealth Group published a report expressing concern about the accuracy and affordability of 23andMe's kits. The report also outlined what a moneymaker the tests could be and estimated that genetic tests could soon be a $25 billion annual market in the United States alone. With so much money on the line, you'd expect these DNA tests to work, but you could also see why a company might want to rush to market with a potentially mega-protifable product, even if it's not yet perfect.
Now the ball is in 23andMe's court. Back in July, when some concerns were first raised about the accuracy of the tests, the company's founder Ann Wojcicki (who happens to be Google founder Sergey Brin's wife) issued a statement. "23andMe is working proactively with the FDA to ensure the industry delivers high quality information that consumers can trust," she said. But isn't that what they should've been doing since they launched six long years ago? [FDA via Bloomberg]
G/O Media may get a commission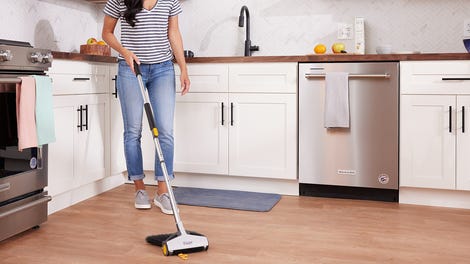 BOGO 50% Off
Flippr - BOGO 50% Off
Update (2:18 p.m.): A representative from 23andMe issued the following statement:
We have received the warning letter from the Food and Drug Administration. We recognize that we have not met the FDA's expectations regarding timeline and communication regarding our submission. Our relationship with the FDA is extremely important to us and we are committed to fully engaging with them to address their concerns.
Image via Flickr / kyz