It's that special time of year where we have holiday parties to attend. Before you collapse into a drunken pile of hair and shoes and whiskey smell after singing Boyz II Men with coworkers until the wee hours of the morning, you have to actually make conversation. Chat up the boss's wife! Thank the CEO for employing you another year!
But what, pray tell, do you even talk about? It's so easy to give into temptation and start texting or tweeting. Don't do that. Just talk about any of these things instead:
1) Christmas travel plans
2) Why in-flight Wi-fi sucks so much
3) Books you're reading
4) The Boeing 747
5) The invention of the steam engine
6) The evolution of ship design
7) Why you'll never go on a cruise
8) The sinking of the Titanic
9) That time you caught bird flu
10) That time you went to Brazil
11) That time you went to Tijuana
12) Weird tattoos
13) Is there such thing as too high a threadcount on bedsheets?
14) Gmail
15) Hip hop producer drops
16) The debt ceiling
17) Benjamin Franklin
18) Why powdered wigs went out of vogue
19) Circumstances that might bring them back
20) Leather daddies
21) Why people refer to assless chaps when no chaps have asses in the first place
22) Cowboys
23) The American West
24) Manifest Destiny
25) The Gold Rush
26) Goldmember
27) Goldfinger
28) That Bond girl who supposedly died after being painted gold
29) Urban legends
30) Dumb & Dumber 2
31) Movies you look forward to in 2014
32) Awards show season
33) Ryan Seacrest's hair
34) Why Carson Daly is still famous
35) White boy dreds and why we still accept them
36) Why most jeans rip in the crotch
37) Where in the city to get cheap alterations
38) Yelpers
39) Glam Rock
40) Plane crashes
41) Your most embarrassing moment
42) Past arrests
43) Why Spotify makes it hard to find the songs with curse words
44) Time's Person of the Year and how Rob Ford was robbed
45) Cool YouTube videos
46) How that "What does the Fox Say" video wasn't funny and people should shut up about it.
G/O Media may get a commission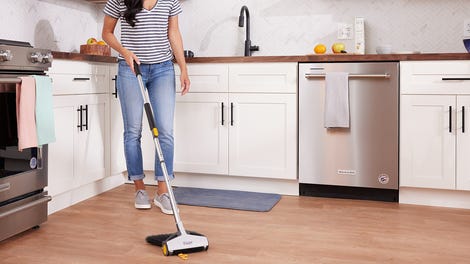 BOGO 50% Off
Flippr - BOGO 50% Off
47) Doge
48) Uncle Buck
49) John Candy's untimely death
50) John Belushi's untimely death
51) Marxism
52) Where to get a good taco
53) Pocket breathalyzers
54) Risk behaviors and which ones are your favorites
55) The proper pronunciation of GIF being GIF
56) That guy that survived being eaten by a Rhino
57) The Elvis impersonator who mailed ricin to the president
58) The conclusion of Breaking Bad
59) Miley Cyrus
60) Craps
61) Gambling
62) Holiday lights
63) The new Corvette
64) Your experiences at summer camp
65) The selfie as art
66) Art Basel
67) Miami: worst place on earth?
68) RapGenius
69) How many times you've smashed your iPhone screen
70) Facebook's IPO
71) Mark Zuckerberg's fashion choices
72) Mark Zuckerberg
73) Snapchat
74) Instagram direct
75) The best Instagram filter to make you look less fat
76) The year in dick pics
77) Anthony weiner
78) Brett favre
79) Rob Ford
80) How Rob Ford is still mayor of Toronto
81) What Rob Ford ate for dinner today
82) What tie Rob Ford is wearing right now
83) How Rob Ford is the most anti-Canadian Canadian ever
84) Canadian Independence
85) Maple Syrup
86) Commonwealths
87) Australia: does it suck or not?
88) Drake's dad's Instagram account
89) Dads
90) The weather
91) The proliferation of Waffle House in the American Southeast
92) How Waffle House is superior to IHOP
93) Competitive hopscotch
94) Double Dutch
95) Frogs
96) Space Frog
97) The band Spacehog and its 1996 hit "In the Meantime"
99) The year 1996
100) Your high school prom date
101) Y2K
102) YKK
103) The rapper YG
104) Zippers
105) Zipper manufacturers
106) Bangladesh
107) Natural disasters
108) Your outfit choice for the evening
109) Local food
110) Kyle Wagner's outfit choice for the evening
111) Family heirlooms
112) Strange addictions
113) 9/11 theories
114) Global warming
115) The TV Show Alf
116) How Alf ate cats
117) Literally, cats
118) Whether Harry and the Hendersons was superior to Alf
119) Turner and Hooch
120) Tom Hanks' hair
121) Tom Hanks' facial hair
122) Tom Hanks versus a bear
123) The shutdown of the Space Shuttle program
124) The movie Gravity
125) Bears
126) Bears playing tetherball
127) Bears playing basketball
128) Kanye West
129) The artistic merits of the Yeezus tour
130) The return of Kanye West's fish sticks character on South Park
131) Manti Teo
133) The 1990s-era Dallas Cowboys
134) Jerry Jones
135) Plastic surgery
136) Types of wine
137) Sushi
138) Feminism
139) Betty Friedan's Feminine Mystique
140) All the books you didn't actually read in college
141) How most people lie when they say they've read Infinite Jest
142) Beyonce's new secret album
143) Beyonce's inevitable presidential run
144) Beyonce's month of veganism
145) Veganism: why?
146) Crossfit: why?
147) The Paleo Diet: Why?
148) Train etiquette
149) Concerts you attended this year
150) Ultrabooks
151) 3D printing
152) The world's largest pizza
153) Irrational fears
154) Cities you haven't visited
155) Why they should bring back the Concorde
156) The cost of fuel
157) Future and Ciara's engagement
158) Blood diamonds
159) Leonardo DiCaprio: why is he always squinting?
160) Gucci iPad cases
161) Clown cars
162) How you took a semester of French your sophomore year of college for some reason
163) The SEC Championship game
164) Navajo code talkers
165) The BCS bowl picks
166) Hitler
167) Favorite holidays
168) The end of the Auburn/Alabama game
169) What the hell is a War Eagle anyway?
170) The ridiculousness of NCAA recruiting
171) Your New Years Resolutions
172) Joint resolutions
173) Secession
174) The inevitable return of a McRib
175) The Hunger Games
176) Twerking
177) Da dip
178) Rick James
179) Dave Chapelle as Rick James
180) The merits of David LaChapelle as a choreographer
181) Sensitivity training
182) The best game of tag you ever played
183) Anchorman 2: why?
184) Sequels: why?
185) Why you're *over* will ferrell
186) The run in your hose
187) Gardening
188) Your hobbies
189) The best episode of Seinfeld
190) Electric cars
191) Steve Wozniak
192) Trinidad James
193) Jamaican dance hall queens
194) Spring Breakers
195) The Maury Povich Show
196) Yahoo!'s purchase of Tumblr
197) David Karp's drones
198) Celebrities that look like potatoes
199) Root vegetables
200) Urban farming
201) 1997 Oscar nominees
202) The Illuminati and why it's real
203) Record labels
204) Carl Jung
205) Your recurring dreams
206) Zombies
207) Why you think mid-90s SNL was the best era of SNL
208) Mistletoe
209) Toe rings
210) Public swimming pools as a breeding ground for disease
211) Will SARs come back
212) Cures for cancer
213) Cures for hangovers
214) Old wives' tales
215) Tall Tales
216) Jim Bowie
217) David Bowie
218) Bowie knives
219) Bows hunting
220) Duck hunting
221) Rollercoasters
222) The Sims
223) Sim City
224) Your first computer
225) Your first love
226) OJ Simpson
227) Colored contacts
228) The best SPF
229) Tom Brokaw
230) Brokeback Mountain
231) The difference between a bowler hat and a pork pie hat
232) Porky's
233) Weekend at Bernie's
234) The truffle shuffle
235) Childhood memories of fear
236) How many times you've been in love
237) Agoraphobia
238) Your favorite flavor of ice cream
239) Interoffice relationships
240) Your parents
241) Why you have a real Christmas tree and not a fake one
242) Douglas Firs
243) Frasier Firs
244) Balsam Firs
245) Christmas tree farms
246) Christmas tree stands
247) Plastics making things possible
248) Accidental inventions
249) Post-it notes
250) Craft beer
251) Craft whiskey
252) Crafts
253) Basketball season
254) Tom Ford
255) Jay-Z
256) Zenon: Girl of the 21st Century
257) Opinions on gluten
258) Cat videos
259) What does a Pantone taste like
260) Gaddafi's hat
261) Famous hats in history
262) Why the liquor store by your house recently turned into a haberdasher
263) The word haberdasher and its etymology
263) The legalization of marijuana in Colorado
264) Medicinal marijuana
265) Countries where it's okay not to tip
266) Reality TV
267) Why it's a shame the third season of Teen Mom was cancelled
268) But why the second season is more popular
269) Flavor of Love: where are they now?
270) Flava Flav: where is he now
271) Beyonce, again
273) Rob Ford, again
274) What you think Lil Jon is doing right this second
275) What you think Fat Joe is doing right this second
276) What you think Twista is doing right this second
277) Usher's appearance on sesame street to sing the alphabet
278) Songs that prominently feature the word yeah, including Yeah!
279) Bee keeping as a hobby
280) Jerry Seinfeld's role in Bee Movie
281) Bea Arthur
282) Chester Arthur
283) Arthur Miller
284) Arthur Ashe
285) Tennis
286) Blackjack
287) Stock photography
288) Childhood trauma
289) Fruit baskets
290) How Edible Arrangements are a nice way of saying you dislike someone
291) The proper way to fold a hospital corner
292) Ghosts: do they exist?
293) Teapartiers
294) Bro coders
295) Fraternity parties
296) John Waters
297) Famous character actors
298) Sporks
299) Hare Krishnas
300) The prophet Muhammad
301) Domesticated foxes
302) What a holllaback girl is
303) Will Outkast reunite?
304) Hostile takeovers
305) Wolf Blitzer
306) Sick burns
307) The Treaty of Paris 1763
308) The Treaty of Paris 1783
309) Common household cleaning products
310) The First Continental Congress
311) The Second Continental Congress
312) The Berlin Conference
313) The fall of the Iron Curtain
314) Britney Spears' Las Vegas residency
315) Musical theater
316) Goddard
317) Waiting to Exhale
318) Who in the office you would want to keep around in a post-apocalyptic society
319) Tabasco sauce or Sriracha?
320) How Survivor is still a show on TV
321) Types of caviar
322) Thomas Edison
323) Zara work pants
324) Rompers
325) How many Hard Rock Cafes there are in North America
326) Marbury v. Madison
327) Cocktail weenies
328) Safe sex
329) The name for the things on the end of your shoelaces
330) Katy Perry
331) Rihanna's video for "Pour it Up"
332) Strippers
334) 1950s Las Vegas
335) Chevy Chase
336) How Christmas Vacation is the best of the Vacation canon
337) Baseball
338) Staph infections
339) Which National Parks you've visited
340) Cultural determinism
341) Your last breakup
342) How long you can hold your breath
343) FDR's fireside chats
344) Homelessness
345) The singularity
346) 3D movies
347) What it sounds like if you play "Stairway to Heaven" backwards
348) Duck penises
349) Who would win in a fight: Paul Ryan or Joe Biden?
350) Your first car
351) Time travel
352) House music
353) The fall of the Berlin wall
354) How to make a simple shank from a spoon
355) How to master the Tootsie Roll
356) How to master the Roger Rabbit
357) Bronies
358) Types of Swiss cheese
359) The Big Bang
360) Zack Morris's brick phone
361) Your SAT score
362) The lost colony of Roanoke
Image credit: Shutterstock/MJTH