Facebook's "Free Basics" program in Egypt has been shut down, according to Facebook. It's unclear why the new free internet service stopped working. However, the news arrives a week after the Indian government temporarily banned the program in the wake of ongoing net neutrality concerns.
Free Basics is Facebook's Internet.org project with a new name. It gives people free but limited access to Facebook and some select online partners. Mark Zuckerberg pitches Free Basics as an altruistic dreamer's quest to bring knowledge to the world, a no-brainer on-ramp for literacy, light, and "likes."
While we don't yet know what's going on in Egypt, disdain for the program is well documented. In recent weeks, Indian net neutrality activists, academics, and entrepreneurs, have very publicly decried Free Basics as a way for Facebook to control internet access. (Which, of course, it is.) Zuckerberg argues that it is, undeniably, a way to connect people. (Which, of course, it is.)
The Facebook angle on the whole thing is that it's a high-minded and bleeding-hearted near-charity project, a noble mission. Zuckerberg's been trying very hard to convince everyone that building an internet for poor people is a good idea, thoughhe has not been very successful.
G/O Media may get a commission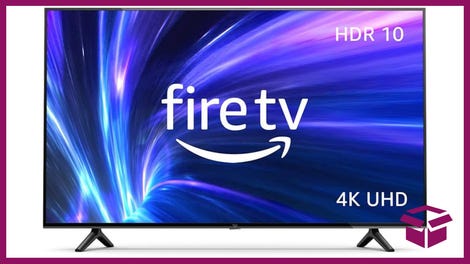 42% Off
Amazon Fire TV 50" 4K Smart TV
The angle for anyone who can smell half a whiff of sanctimony-flavored corporate bullshit: It's pretty convenient for Facebook that ~making the world a better place~ involves making sure as many people become data siphons and customers of Facebook's products and platforms as possible.
[AP]
Image via AP