An outbreak of the deadly Ebola virus in several African countries has claimed the lives of at least 80 people. Frighteningly, it has now spread to a major city. Officials are now enacting measures to bring the outbreak under control, including the introduction of health and travel restrictions.
According to medical charity Médecins Sans Frontières, the outbreak started about two weeks ago and has now spread to several disparate geographical locations, including Sierra Leone and Liberia. The latest figures released by Guinea's health ministry shows there have been some 78 deaths from 122 cases of suspected Ebola. Liberia has reported four deaths, and Sierra Leone is dealing with five suspected cases. According to the UN's World Health Organization, some 400 people have been flagged as potential Ebola contacts in Guinea, Sierra Leone and Liberia. Officials are now desperately looking for these people.
Reuters reports:
"We are facing an epidemic of a magnitude never before seen in terms of the distribution of cases in the country," said Mariano Lugli, co-ordinator of MSF's project in Conakry.

The organization said it had been involved in nearly all other recent Ebola outbreaks, mostly in remote parts of central African nations, but Guinea is now fighting to contain the disease in numerous locations, some of which are hundreds of kilometres apart.

"This geographical spread is worrisome because it will greatly complicate the tasks of the organizations working to control the epidemic," Lugli added.
The capital city of Guinea, Conakry, is home to 2 million inhabitants and an international airport, prompting fears that this could turn into a disaster. Guinea is one of the poorest countries in the world with limited medical facilities and a large population living in slums where the virus could spread quickly.
The WHO is trying to calm fears, stating that it's an outbreak and not an epidemic.
G/O Media may get a commission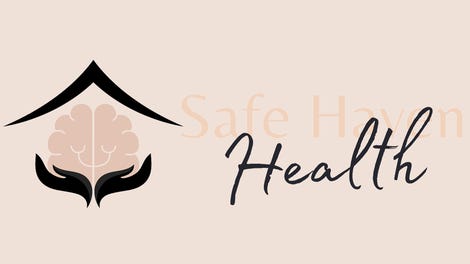 Addiction counseling
Safe Haven Health
But Médecins Sans Frontières says it's remarkable the outbreak had spread to several places — including a major city. Already, Liberia's senate has declared a state of emergency, closing its borders to Guinea, Sierra Leone, and Ivory Coast.
Also known as hemorrhagic fever, Ebola is an incredibly virulent disease. It kills upwards of 90% of its hosts, typically the result of multiple organ failure and internal bleeding. According to WHO, it's transmitted by direct contact with the blood, body fluids, and tissues of infected persons. It can also spread by handling sick or dead infected wild animals (chimpanzees, gorillas, monkeys, forest antelope, fruit bats). There is no cure, but scientists have cured it in monkeys using a chemical cocktail administered 24 hours after initial exposure.
This is not the worst outbreak to date. Back in 2007, 187 people died from Ebola in Luebo in Congo's Kasai Orientale province.
Image: Kjell Beraas/MSF/The Associated Press.